DURHAM (WTVD) -- There's a movement on social media where transgender people go into bathrooms and snap selfies in the mirror. They're doing so in defiance of House Bill 2.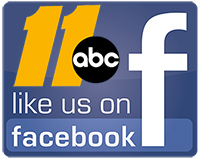 One transgender Durham woman said she wanted to make a statement when she went into a women's restroom, but says she learned what'll happen if you're caught.
Alexis Adams is a transgender woman and says she used the women's restroom inside the Durham Transit Center.
She says she was humiliated beyond belief and bystanders were stunned as security escorted her out of the Transit Center Thursday.
"I couldn't think. I couldn't speak. I was speechless," Alexis Adams said.
Adams says a custodian confronted her as soon as she came out of the stall.
"It was embarrassing. I was outed in front of everybody," Adams said.
Durham officials said they have not been able to substantiate Adams' claim that an incident occurred.
"We talked to staff and police officers, we can't find any evidence she was escorted out," said Durham Public Affairs Director Beverly Thompson.
Anyone with information about the alleged incident is asked to call the Durham Police Public Affairs unit at 919-560-4322.
Read all ABC11 stories about HB2 here
The Transit Center is owned by the City of Durham, and HB2 bans local governments, as well as state agencies, from establishing anti-discrimination rules, and requires people to use the bathroom that corresponds with the gender on their birth certificates.
The Durham County School Board is working on a policy that'll expand its discrimination policy in school.
"It'll be an equal opportunity policy for all students," said Durham School spokesperson Chip Sudderth.
Sudderth explains board members started revising the policy before HB2, it's meant to prevent bullying, and the board does not see the policy as defying state law.
Others would disagree.
"Nobody believes in bullying any student at all. But this policy is about much more than bullying," said North Carolina Values Coalition Executive Director Tami Fitzgerald. "I think they are trying to cover up the real intent of the policy, but this is the same kind of policy the city of Charlotte passed in February. It didn't mention the word bathrooms. But the effect and intent of the policy was to open up bathrooms to children of the opposite sex."
Adams can appreciate why the board is taking steps to stand up against discrimination.
"I couldn't do anything. I couldn't fight it. I couldn't tell them you're wrong because it is the law," Adams said.
Earlier this month, the Durham City Council passed a resolution in opposition of HB2.
Report a Typo