NEW YORK -- FDNY is on the scene of a massive 4-alarm church fire on 24 West 25th Street in Manhattan.
The fire broke out on the first floor of the Serbian Cathedral of Saint Sava shortly after 7 p.m. Sunday. No serious injuries were reported.
Parts of the roof collapsed and smoke billowed from the Gothic Revival style building.
The fire broke out on the same day Orthodox Christians around the world celebrated Easter. The church website listed services that morning and an Easter luncheon at 1 p.m.
A church priest, Father Djokan Majstorovic, says he felt like he was "in a nightmare" as he tried to get to the fire scene that was blocked off by firefighters.
Photos show what the cathedral used to look like from the inside: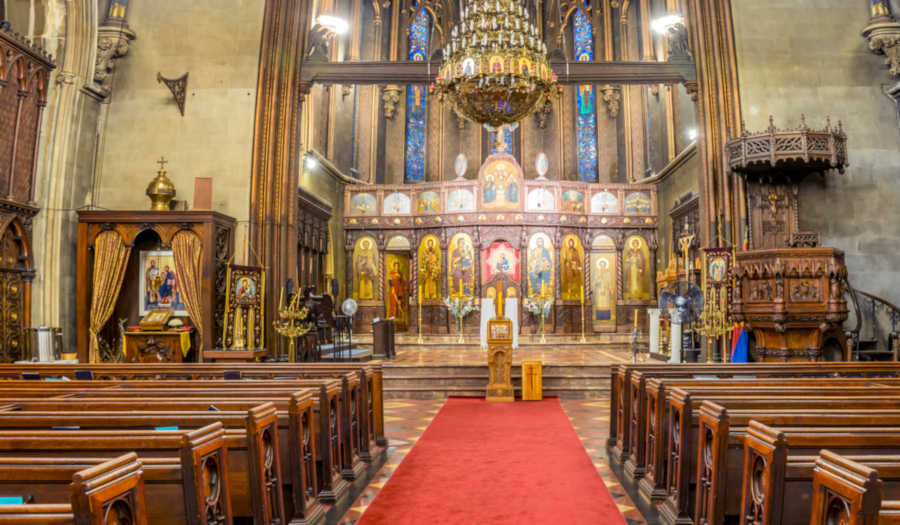 CREDIT: Richard Silver
According to the cathedral's
website
, the church was '
formerly known as Trinity Chapel, (Trinity church on Downtown, Wall Street) was purchased from the Episcopal Diocese in New York in 1943 and consecrated in 1944. Trinity Chapel, built to serve the "uptown" Episcopal community and designed in 1850 by celebrated architect Richard M. Upjohn in the Gothic Revival style, was consecrated by Trinity Church (Wall Street) in 1855.'
(
Some information from the Associated Press
)