Meadowlark Lemon, the "Clown Prince of Basketball" who entertained fans as a member of the Harlem Globetrotters for 24 years, died Sunday, his wife
confirmed to the New York Times
. He was 83.
The team also announced his death on Twitter. No cause of death has been given.
Lemon, who was inducted into the Naismith Memorial Basketball Hall of Fame in 2003, is one of only five Globetrotters to have their numbers retired since the team was founded in Chicago in the 1920s.
He grew up in Wilmington, NC and joined the Globetrotters in 1954 at the age of 22 and stayed with the traveling show until 1978, appearing in more than 16,000 games in 97 countries. During his time with the team, he appeared on several television shows and specials, including "ABC's Wide World of Sports" and "The Harlem Globetrotters Popcorn Machine"; an animated version of Lemon also appeared on "The Harlem Globetrotters" cartoon series and on episodes of "Scooby Doo."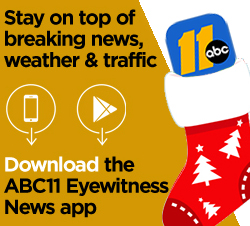 Lemon thrilled audiences with his long hook shots, ballhandling skills and his ability to make fans laugh with the Globetrotters' bag of tricks -- including throwing buckets of confetti on unsuspecting fans as Lemon chased the referee with what was thought to be water.
Lemon left the Globetrotters in 1978 over a contract dispute and thereafter formed his own traveling teams -- the Meadowlark Lemon's Bucketeers, the Shooting Stars and Meadowlark Lemon's Harlem All-Stars -- as he continued to play well into his 70s.
Other Globetrotters to have their numbers retired are Wilt Chamberlain (13), Fred "Curly" Neal (22), Marques Haynes (20) and Goose Tatum (50). Washington Generals founder Red Klotz also had his number retired.
Report a Typo