CONCORD, N.C. (WTVD) -- A sign outside a church in Concord showing Panthers pride is getting a lot of attention from Carolina Panthers fans all over.
Deah Calloway, the sign lady at the church, says she's surprised by all of the attention the sign is getting at Poplar Tent Presbyterian Church.
It reads, "God has no favorites, but the sign lady does... Go Panthers!"
After Sunday's win and the popularity of the first sign, Calloway changed it on Monday to "God loves a cheerful giver, so sign lady says give the Cardinals heck!"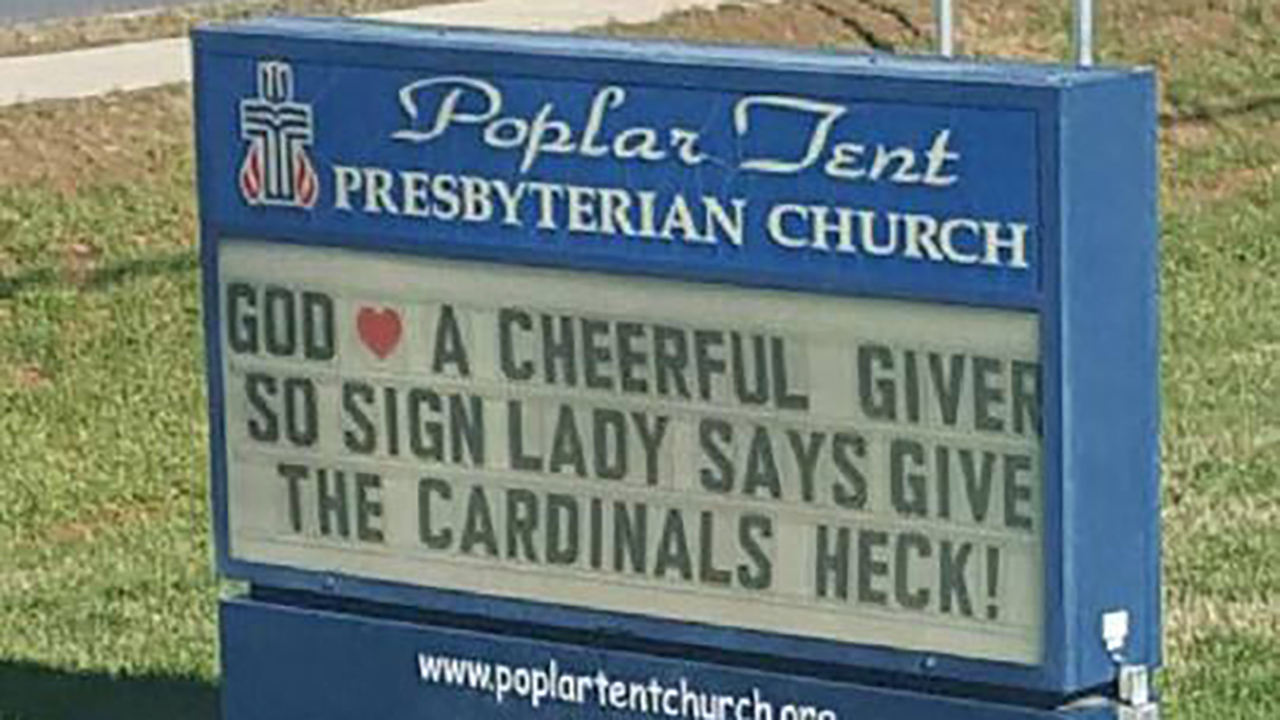 Read more from
WSOC.
Report a Typo