CLAYTON, N.C. (WTVD) -- Clayton firefighters used special equipment to descend into a deep, dark storm drain and rescue a baby deer on Friday.
Just before 3 p.m., resident Shannon Casey called 911 from her home on Aversboro Drive because she heard cries coming from the storm drain near her curb.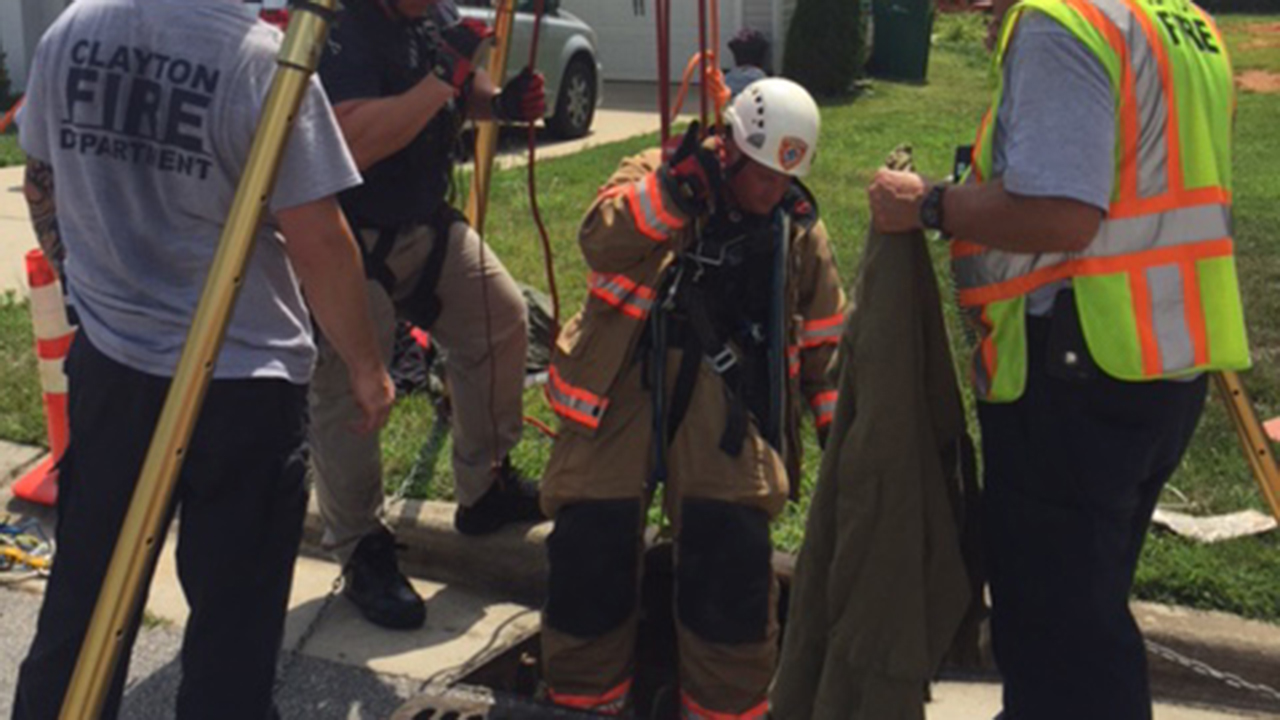 Animal Control officer Angela Lee responded and found a tiny fawn crying in distress from more than 12 feet underground. Public Information Officer Stacey Beard with the town of Clayton said the mother deer was pacing anxiously by the nearby woods.
Lee called Clayton firefighters, who brought special equipment used to enter confined spaces, Beard said. Two firefighters were lowered into the narrow hole.
Beard said when the first firefighter reached the bottom of the drain, the baby deer leapt into her arms.
Everyone emerged from the storm drain unharmed, and the fawn was released back to her waiting mother.
Report a Typo