RALEIGH, North Carolina (WTVD) -- The North Carolina Division of Motor Vehicles began producing "REAL IDs" Monday.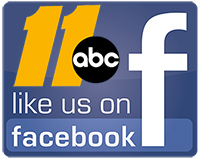 They are optional license or ID cards that meet security requirements of the federal REAL ID Act.
Starting in October 2020, the Transportation Security Administration and other agencies will require a REAL ID for commercial air travel and access to federal buildings, military installations and nuclear facilities.
"Beginning October 1, 2020, TSA and all other federal agencies will begin looking for Real IDs," said Patrice Bethea with the NC DMV. "Luckily, citizens of North Carolina will not have to get a REAL ID, but they can still provide additional forms of federally-accepted identification to board a commercial airplane or to enter a federal facility or military base."
Stay on top of breaking news stories with the ABC11 News App
Residents were already applying Monday morning at the NC DMV in Garner.
"I think that's a great idea, that way they know who you are, they know where you're at, and you don't have to carry everything else with you when you're already hustling and bustling," said new North Carolina resident Kara Maloney.
According to a news release sent by the NCDOT, anyone without a REAL ID will still be able to board flights and enter federal facilities, but they will need to provide additional identification along with their standard license.
Justin Roddenberry is in the process of switching his REAL ID issued in Florida to one in North Carolina.
"With today's identity theft and all that, it does make me feel more safe they're doing more steps and verification," he said.
A total of 682 REAL IDs were issued in North Carolina by the close of the business day Monday.
To apply, you must visit a driver license office and provide:
One document that proves identity, such as a birth certificate, valid U.S. passport, or immigration documents;
One document that verifies birth, such as a birth certificate, valid U.S. passport or immigration documents;
One document that confirms their Social Security number, such as a Social Security card or W-2 form;
Two documents that establish residency in North Carolina, such as a utility bill, vehicle registration card, or bank statement.
For more info:
NCREALID.com
.
Report a Typo