RALEIGH, North Carolina (WTVD) --
While no one was living in the downtown Raleigh building that burned Thursday night, several buildings close to the fire were seriously damaged by the radiant heat. Those buildings were being evaluated Friday for safety to determine if residents living there can return home. The City of Raleigh has set up a call center for affected residents to call with questions at: (919) 996-2999.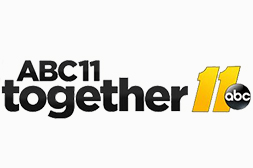 The American Red Cross is also assisting families who were temporarily displaced from neighboring apartment complexes. Displaced residents in need of assistance can call the Red Cross Triangle Chapter at (919) 231-1602. Red Cross caseworkers are available to help downtown at First Baptist Church located at 99 N. Salisbury St. in Raleigh.
Marriott is offering a special disaster relief rate for affected residents.
CLICK HERE FOR MORE INFORMATION
WATCH: Raleigh man shares harrowing account of downtown fire
VCA Triangle Tower Animal Hospital in Raleigh is offering free boarding assistance for small animals, including dogs and cats, for families who are being displaced by fire.
VCA Triangle Tower Animal Hospital
919-231-8030
1300 Corporation Parkway
Raleigh, NC 27610
www.VCAtriangletower.com
The best way people can help residents affected by disasters like this structure fire is by making a financial donation to the Red Cross. Financial donations are the quickest and best way to get help to people who need it most. To donate, please visit
redcross.org
, call 1-800-RED CROSS or text the word REDCROSS to 90999 to make a $10 donation.