JOHNSTON COUNTY (WTVD) -- One person was killed Monday evening when two vehicles collided head-on along Highway 42 eastbound, north of NC 222 in Johnston County.
It happened around 6:26 p.m. just north of Jerusalem Church Road.
Authorities said 20-year-old Amanda Leigh-Ann Allen of Kenly was driving a red 2010 Dodge car east on N.C. 42 when she went off the road and over-corrected.
The North Carolina Highway Patrol said Allen then went across the center line and collided head-on with a 1981 Chevrolet pick-up truck that was going west on N.C. 42.
The driver of the truck, 25-year-old Louis Brandon Howell of Middlesex, died in the accident.
Others were being treated at WakeMed, but there has been no update on their conditions.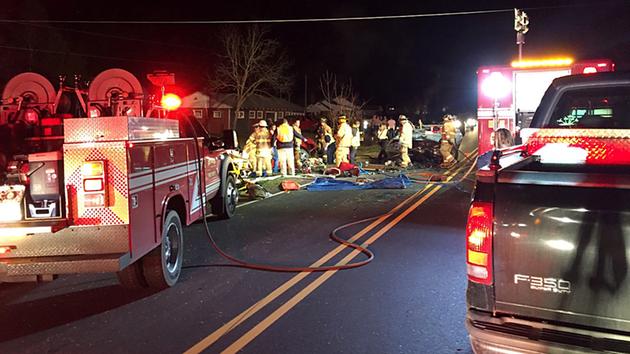 Troopers have not said how many people were involved or how many were in each vehicle.
Investigators are consulting the Johnston County District Attorney's office regarding possible charges.
Report a Typo