WASHINGTON, D.C. (WTVD) -- Many people wouldn't have a question at the ready should they ever run into Prince Charles, but Raleigh eighth graders Bridget Monahan had just one.
"I was like can I have a hug and he said yeah sure," said Monahan. "He smelled nice."
Monahan and her fellow eighth graders from The Franciscan School in Raleigh received a royal welcome during day one of their three day field trip in Washington, D.C. Wednesday during their trip to the National Archives.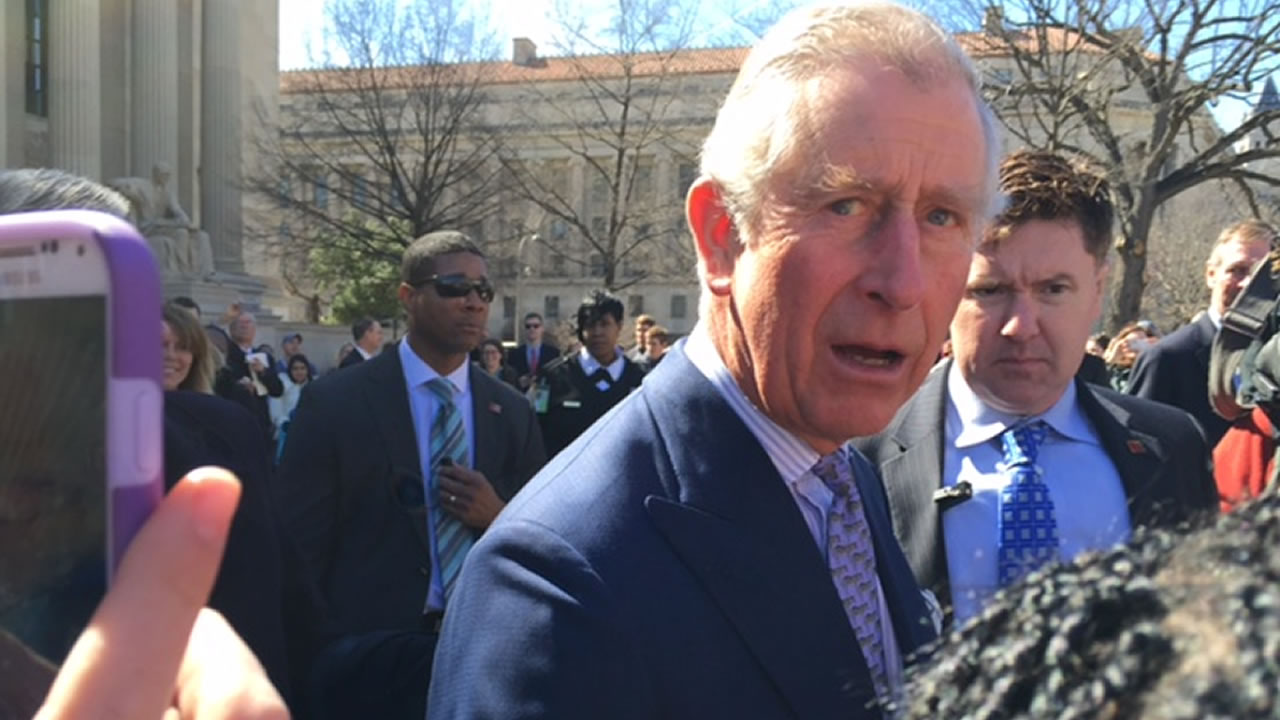 Britain's Prince Charles and his wife, Camilla, arrived in Washington, D.C. on Tuesday for a three-day visit to stop at cultural and educational sites before heading to Kentucky.
The students say they heard rumblings that Prince Charles was seeing the same sites as they were, but they never thought they'd actually run into him.
"I was in the gift shop and a bunch of kids came running in and they were like 'Prince Charles is here!' I thought it was somebody dressed up as Prince Charles," said eighth grader Alana Kirsch.
"I told my dad and he said 'Whoa! I wish I could be there! Too bad I'm at work,''" said fellow student Emerson Hershfeld.
"I told my 18-year-old sister and her first response was, 'Is he related to Harry Styles,'" said student Quinn Rollar.
Now they're wondering since they randomly met Prince Charles on only day one of their trip, maybe they'll have some luck and run into President Obama on day two.
Report a Typo