CARY, N.C. (WTVD) -- An emotional gathering was held Thursday evening for a 9-year-old boy hit and killed on a bike in Cary earlier this month.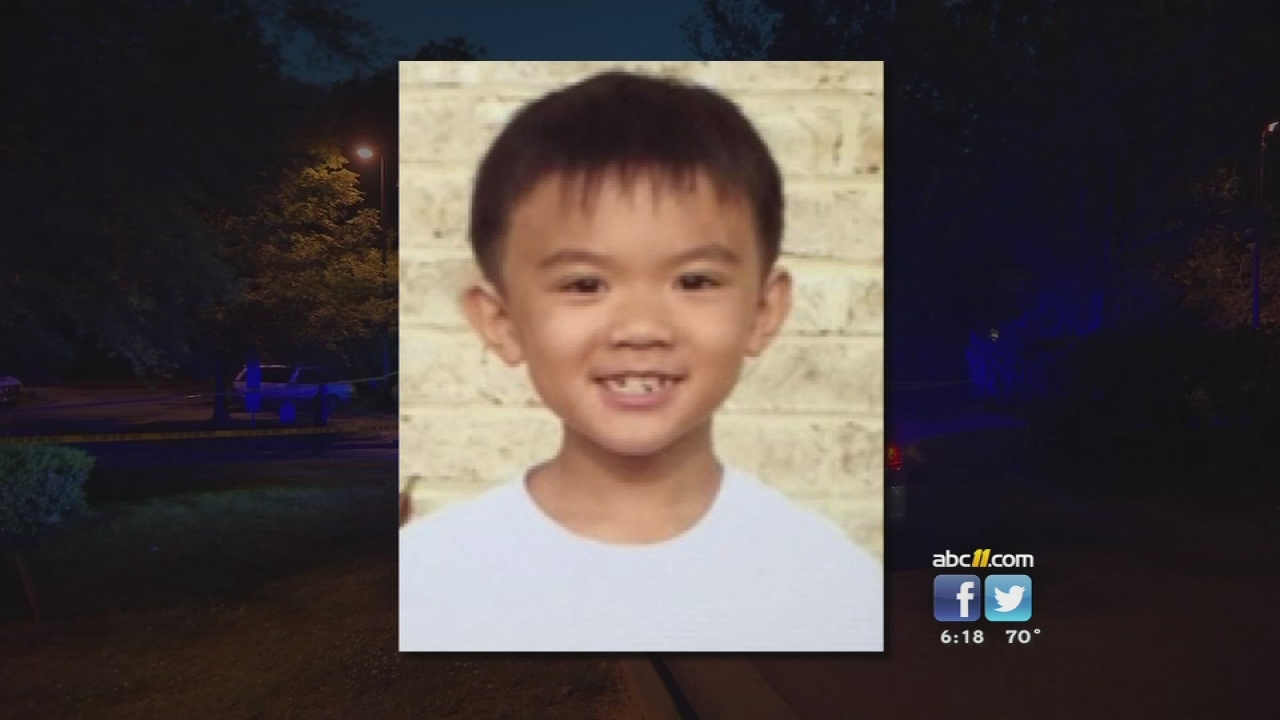 For more than week, they've been gathering to honor the life of Paul Pham Dang and fight for justice.
They want an explanation from police why charges weren't filed in this case, but most importantly they want to heal from this tragedy and honor the little boy they lost.
Thursday, mourners took part in a solemn march with a flowered cross held by Paul Pham Dang's father. Their gathering marked nine days since the exact hour at 7:15 p.m. last week when Paul was hit and killed by a car while he was riding his bike.
"Many of us are parents," said neighbor Maritza Zuniga. "I have a son who's 4-years-old and so we're all very worried because this could have happened to anyone of our kids."
Paul's father kneeled before an altar at the accident scene near Southeast Maynard Road while others prayed the rosary.
"We've been praying the rosary every day for the past week," said Zuniga. "We're wearing white because he was a child. He's still very innocent and he is an angel."
Still unresolved is why the driver involved was never charged.
Police said the woman driving the Lexus that hit Paul had the right of way and was driving slowly, but neighbors said police have never explained that to them.
"We would just like for you know just further investigation, as much as possible so that they can give the family some kind of closure," said Zuniga.
The neighbor's children released balloons in a small measure letting go of pain and settling the shock then they shared a meal together.
Whether it's lobbying for another stop sign or another security measure, neighbors and friends said the next thing they plan to do together is make sure something like this never happens again.
The community is rallying around the family and helped with funeral expenses. Friends of the family started an
online fundraising page
.
Report a Typo