GOLDSBORO, N.C. (WTVD) -- Kenneth Morgan Stancil III made a fiery first court appearance Thursday afternoon in Goldsboro after waiving his right to fight extradition from Florida.
Superior Court Judge Arnold O. Jones II warned Stancil he faced the possibility of the death penalty on the charge. Stancil replied that he was ready for that, punctuating his comment with an expletive. He repeated the expletive and sheriff's deputies rushed Stancil out the courtroom door on the judge's order.
Video: Watch Stancil's outburst.
Later, a calmer Stancil reappeared before the judge without incident. He asked the judge for a court-appointed lawyer.
The 20-year-old was flown back to face a murder charge in the shooting death of 44-year-old Ron Lane on the campus of Wayne Community College in Goldsboro Monday morning.
According to a jail transcript of a conversation Stancil had with a WRAL-TV reporter while jailed in Florida, he claims he's a neo-Nazi who killed Lane - an openly gay man - for flirting with his younger brother on Facebook.
In an interview earlier this week, Stancil's mother says Lane never had any physical contact with the brother and said she thinks her older son has mental issues.
She said her son was angry when he was dismissed from his work/study job in Lane's campus print shop, and that he had told her Lane, his supervisor, had made unwanted sexual comments to him.
"He was verbally inappropriate with Morgan at school. Very much verbally inappropriate," she told the Associated Press. "He would tell him to stop and he kept on."
A school official said earlier this week that Stancil was dismissed from the work/study program for repeated absences.
Stancil is accused of entering the campus print shop on the third floor of the same building that houses the school library and cafeteria shortly after Lane arrived for work Monday morning and shooting him once with a pistol-grip 12-gauge shotgun.
Asked about the whereabouts of the weapon in the jailhouse interview, Stancil responded that "It could be high or it could be low. I could have taped it to a plane for all you know."
After the shooting, Stancil left the campus on a motorcycle that was found abandoned along Interstate 95 in Lumberton. From jail, he said he then hitchhiked with "5 or 6" people to Daytona where he fell asleep on the beach due to exhaustion with a knife in his hand in case anyone tried to rob him.
That's where the Volusia County Beach Patrol found him around 1:30 a.m. Tuesday and took him into custody. Stancil said he awoke to find officers with their guns pointed at him.
Stancil was a third-year welding student who had just self-tattooed a neo-Nazi symbol on his face days before the shooting. Police said they are investigating Lane's murder as a hate crime.
In his jailhouse interview, Stancil claimed he murdered three other people before Lane. Two were black and one Hispanic. The claims have not been substantiated by law enforcement.
Stancil stated he does not care for blacks or Hispanics and doesn't believe in "race mixing."
"I am a killer and I will do anything to protect the white race and my family," he said.
Victim Remembered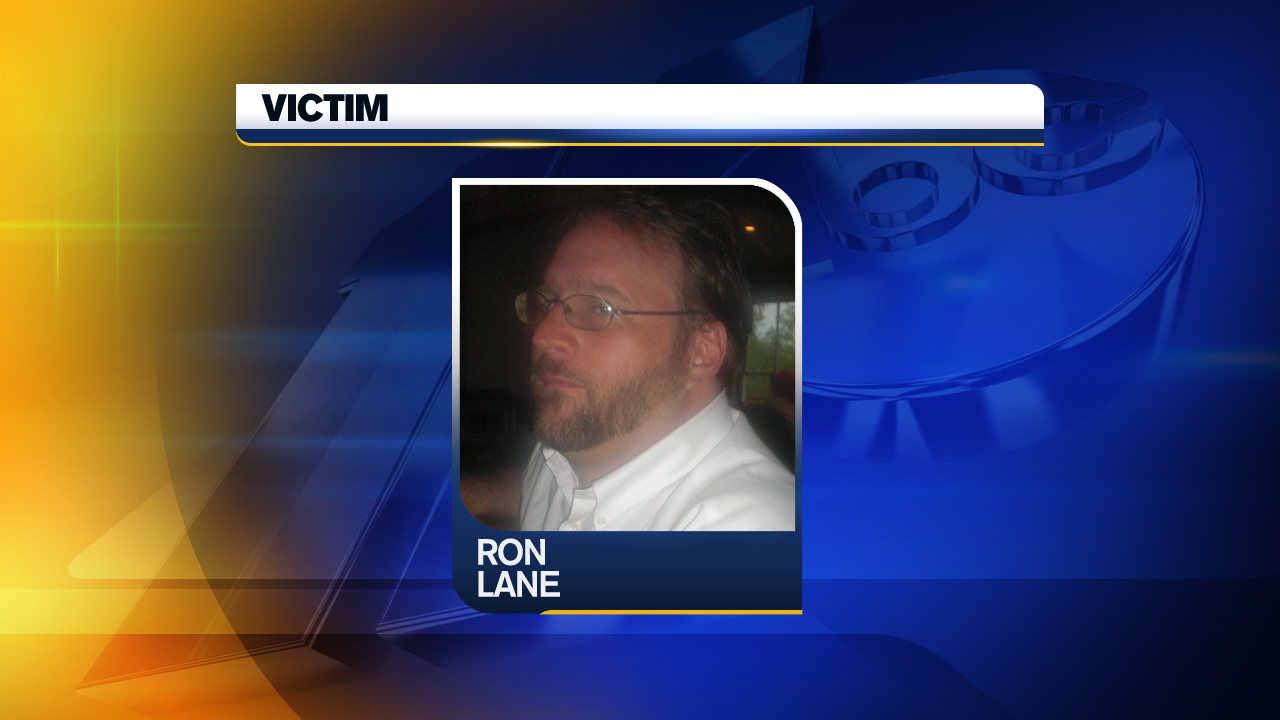 Two services were held Thursday for the victim of the Wayne Community College shooting, Ron Lane. One was for the greater community and the other for those who knew him best.
Still in shock and overcome with grief, people poured into the Shumate-Faulk Funeral Home to say their farewells to Lane.
"It's just crazy 'cause he was happy. Everybody around him was happy," said family-friend Harley Gibson. "Now that he's gone, we're still going to remember him, and it's just going to be very different."
Family, friends, and co-workers paid their respects at the funeral, as well as at a prayer vigil. There was a multi-faith service in Downtown Goldsboro. Colleagues remembered the man who was taken from them too soon.
"[He was] a kind, gentle person," said co-worker Irma Wiggins.
About 150 people attended the prayer service, including Goldsboro's Police Chief and Wayne County Sheriff Larry Pierce.
"We need to keep praying together. We need to keep supporting one another and so far, it's been amazing all the support that we have from the community, the citizens, the churches and we're just thankful for that," said Pierce.
People who never met Lane felt compelled to honor his life.
"It's so sad the things that are happening in our community and our country, and it's just a tragedy," said Goldsboro resident Elizabeth Wingfield.
The college is in the process of setting up a memorial fund now. A spokesperson tells ABC11 they are also planning on holding a celebration of life event sometime next week on campus.
Memorial contributions may be directed to The Wayne Community College Foundation in memory of Ronald Lane, 3000 Wayne Memorial Drive, Goldsboro, N.C. 27534.
Report a Typo