CHAPEL HILL, N.C. (WTVD) -- Like many of his classmates, 16 year old Philip Rawls is taking advantage of his new driver's license and spending time with his girlfriend and friends.
But what makes these moments even more special for him is that he's living life to the fullest after a 9 month battle with Ewing Sarcoma, a childhood cancer that's considered somewhat rare.
"Ewing sarcoma is the second most common bone tumor in children," explains Ian Davis, M.D. with the Lineberger Comprehensive Cancer Center.
"It tends to affect zones in the central part of your body, usually your ribs and pelvis, but can really impact any bone in the body. About 250 cases are diagnosed each year in the United States."
Dr. Davis explained that Ewing Sarcoma tends to be focused in adolescents to young adults with a peak age of around 14, which was the case with Philip.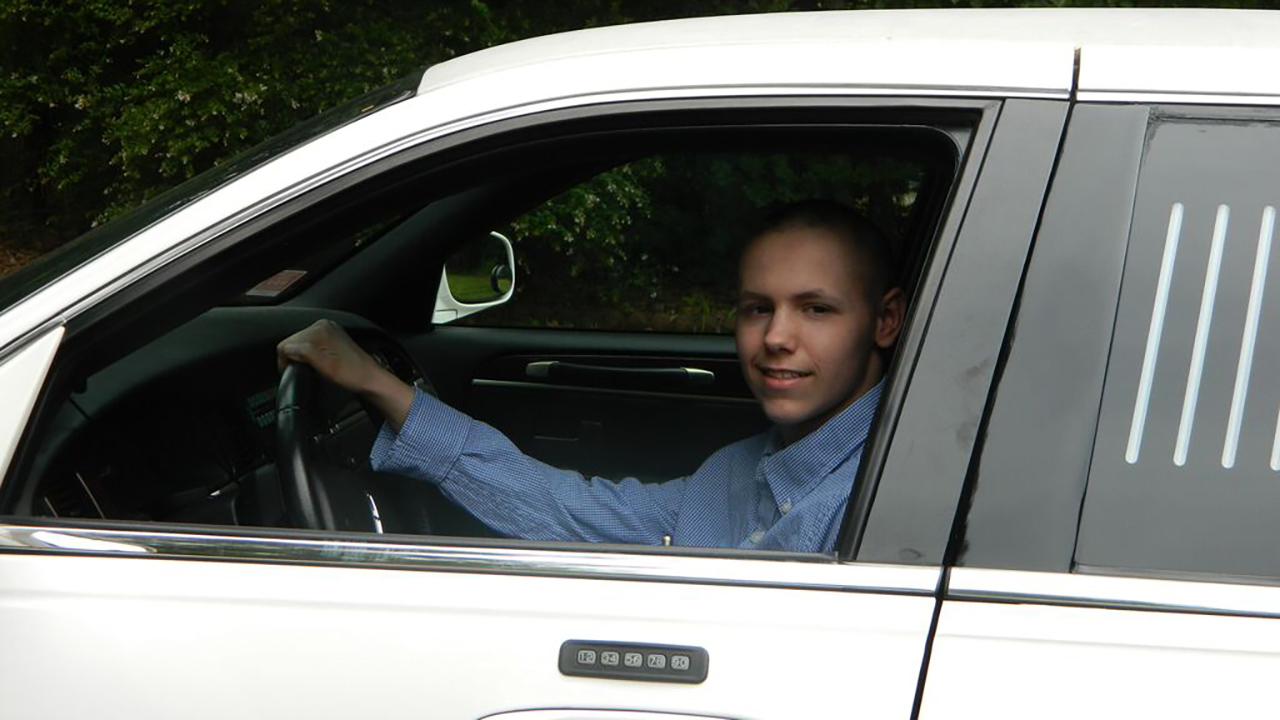 MOTHER'S INTUITION LEADS TO DIAGNOSIS
Philip's parents said their first indication that something was wrong was when he was in the 8th grade.
"He started complaining about knee pains. We took him to his pediatrician and they said, 'It's growing pains. He's a young boy and he's growing a lot,'" recalls his mother, Cindy Rawls.
Initially relieved, his family dismissed their concerns. But, the pain persisted along with unexplained weight loss and high fevers.
"He'd been getting fevers every 3 weeks. He'd run a high fever of 102 for just a couple days and then it was gone," his mom said.
And because this kept happening her mother's intuition led her to push for more testing.
That's when they got the startling diagnosis of Ewing Sarcoma. While his parents were terrified, Philip recalls being determined from the get-go to beat it.
"My mom started crying, and I was like, 'Mom, it's fine, I've got this," he explained.
TREATMENT BEGINS
Philip immediately underwent surgery to remove a tumor at UNC Children's Hospitals and then began 9 months of chemotherapy and radiation.
During that time he lost even more weight along with his hair, as he was in and out of the hospital sometimes weeks at a time.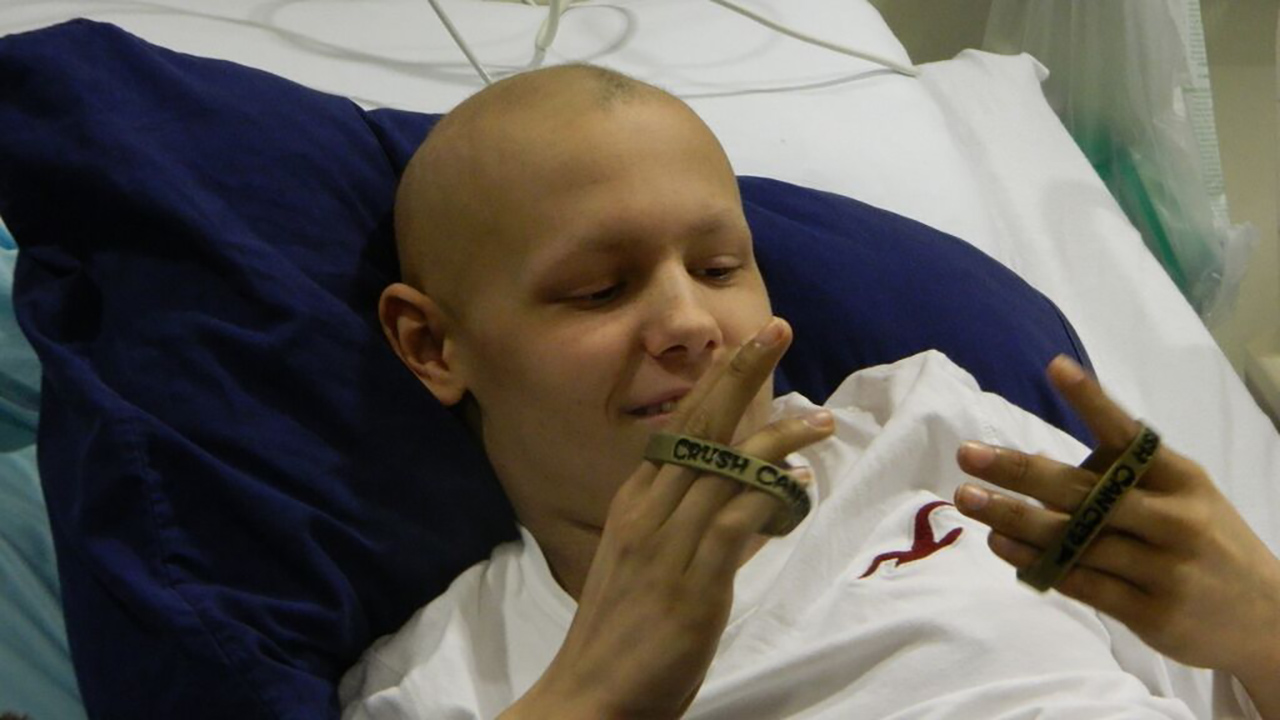 "It was kind of rough, but I had friends visit me a lot," said Philip.
Then he and his family finally got the news they'd been hoping for: That his cancer was in remission.
His mother explained it as getting the very best of news, while still living with the worst of news.
"To think, there's a chance I can lose my child, he's my only son, it breaks my heart even to this day," said an emotional Cindy with tears in her eyes. "But to know he has a chance, a new lease on life, he's a normal teenager again, he can go back to high school and do all the fun things in life, and everything he deserves out of life, because of this place? It's phenomenal!"
However, tempering that enthusiasm is the realization that the cancer could come back.
That's why the Rawls and so many other families touched by Ewing Sarcoma are so excited about research being done at the UNC Lineberger Comprehensive Cancer Center.
UNC Lineberger COMPREHENSIVE CANCER CENTER: RESEARCHING A CURE
"We were interested in how a specific gene that is messed up in Ewing sarcoma works, so the last 10 years we've been exploring that. So, as part of our studies we've come to understand that the specific gene works by turning on and off other genes. So we're trying to figure out other ways of disrupting that affect," Dr. Davis explains.
He said it's basically an attempt to stop this gene it its tracks and the hope is to turn this into a medication that could be administered orally or intravenously, as opposed to the standard of chemotherapy and radiation that are being used now.
Davis described the work he's doing as exciting and is very optimistic that they're on the right track. The problem is that childhood cancers tend to be rarer compared to those in adults, such as breast cancer or colon cancer, they don't get the same kind of funding.
"The roads to drug discovery in pediatrics are challenging because there's not the sort of big financial pay off at the end for pharmaceutical companies," he added, going on to explain that instead his research relies primarily on grants and private donations.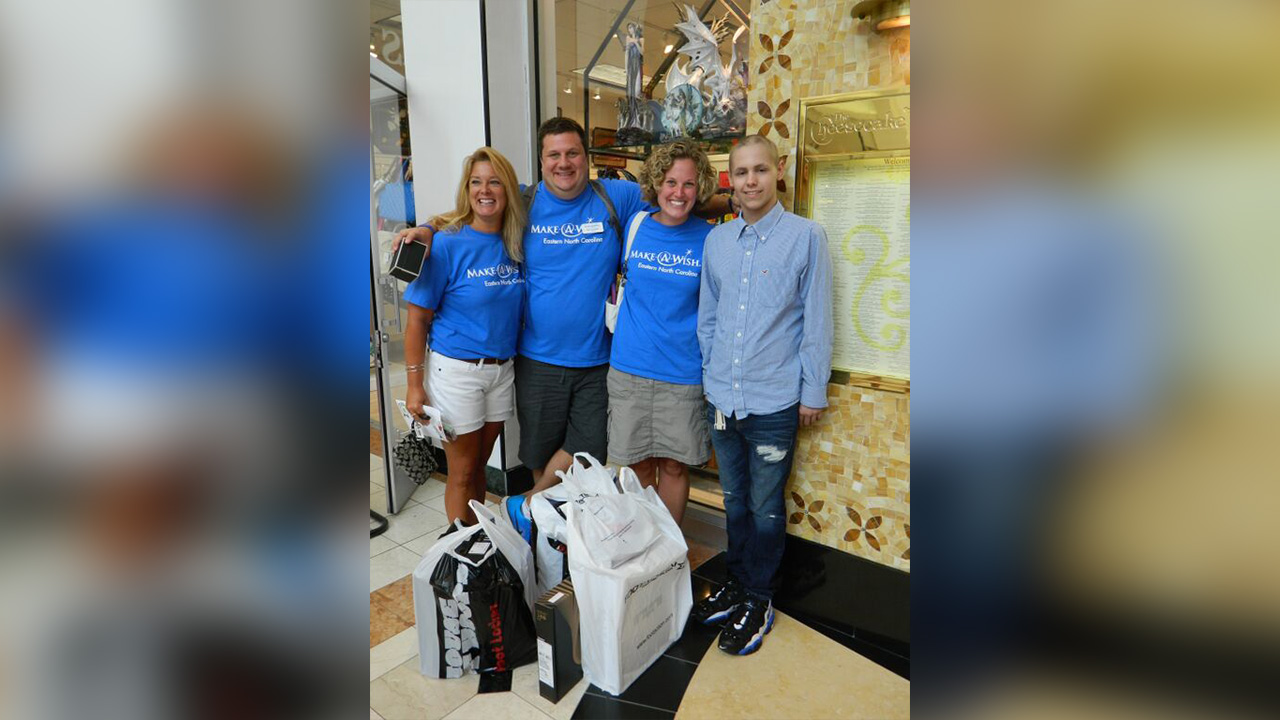 That's why his department is excited to be on the receiving end of a $250,000 grant from Hyundai's Hope on Wheels program. It's money they will put directly toward their continued research being conducted in Chapel Hill.
Meanwhile, the efforts of Dr. Davis and others being spent on his particular cancer are not lost on Philip.
"Just to know that they're doing that to help kids just makes me feel a lot better, so hopefully no other kids have to go through what I went through," he shared
LOOKING FORWARD
As for Philip, he continues to return to UNC every 3 months for scans to see if the cancer has returned, and so far, so good.
His hair has grown back, he's regained the weight he lost, and he's now the picture of health with a charming grin he readily flashes while talking about his girlfriend or some of the funny moments he experienced while in the hospital.
It's because of that experience and the kindness of the staff at UNC that he's now set his sights on one day joining their ranks.
"It's changed my career path. I used to want to be an engineer... but when I came here, I noticed that I can do so much more. And (now) I want to become a nurse practitioner to help kids with cancer," he said with determination.
September is Childhood Cancer Awareness Month. You can wear gold to support raising awareness.
Or, to learn more about an upcoming CureSearch Walk in Durham that raises money for research for Childhood Cancers:
http://www.curesearchwalk.org/faf/home/default.asp?ievent=1133944
Report a Typo