RALEIGH (WTVD) -- Earlier this week, Dallas Woodhouse, who serves as the executive director for the North Carolina GOP, sent out an email to hundreds of board members of the Boards of Elections in counties across the state.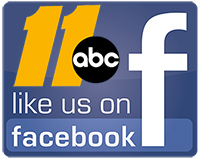 The email called for board members, specifically Republicans who make up the majority, to "make party line changes to early voting." Those changes include reducing the number of days one could vote early from 17 days to 10 days. It would also eliminate the popular "Souls to the Polls" event and voter registration on college campuses.
"(Democrats) are filling up election board meetings and demanding changes that are friendly to Democrats and possibly voter fraud," the email reads. "Republicans should fight with all they have to promote safe and secure voting and for rules that are fair to our side."
Many saw the email as a way of circumventing the Fourth Circuit Court of Appeals ruling that overturned North Carolina's voter ID law. The appeals court ruled the law was "racially motivated" and "created solutions to problems that don't exist."
However, the appeals court ruling applied to the state, not to the individual counties -- potentially creating a loophole that would make Woodhouse's directive legal.
Earlier this week, Gov. Pat McCrory officially appealed the Fourth Circuit Court's decision to the U.S. Supreme Court, asking that the law be reinstated in time for the November election.
The move is already creating a logistics challenge for Durham County, even though the board decided to keep early voting to 17 days.
The challenge in Durham County lies with facility operations, which include coordinating dates/times with various polling places and making sure there are enough poll workers.
Durham County needs at least 200 more people to sign up to be poll workers.
"There's some difficulty in executing a very ambitious early voting plan. We have to bring some more resources in," said Sam Gedman, Interim Director for the Durham County Board of Elections. "But the alternative would be limiting early voting hours and that would make Election Day much more difficult because we'd have lines and crowded polling places."
Gary Sims of the Wake County Board of Elections spoke with ABC11 by phone Thursday and said the board members of Wake County BOE approved a 17-day early voting plan on Aug. 8, before the Woodhouse email was received. As of now, there is not a board meeting scheduled to address the nature of the email.
News of the Woodhouse email attracted the attention of the North Carolina NAACP and the Reform Jewish Movement. The groups held a news conference Thursday afternoon to launch a national nonpartisan campaign to protect voting rights.
After learning of the Woodhouse email, the Rev. Dr. William Barber of the NAACP, said "This is bad not just for North Carolina, this is bad for America."
The press conference at Temple Beth Or, brought dozens of people together to support the joint movement. Barber questioned the motives of McCrory and the NCGOP. "Is it because they know that when African Americans and Latinos join with progressive whites, the Jews, Christians, and Muslims come together and look honestly at public policy, they cannot make their case in the public square and they cannot make their case when there is large voter turnout?" he asked.
Knowing how his critics would react, Woodhouse released a response Tuesday that partially reads:

"Meanwhile, the Republicans will keep fighting for our positions to preserve the integrity of the voting process so everyone's vote is properly counted, and any other positions we deem fit - because the Democrats haven't made it a crime to be Republican - YET."
FULL STATEMENT FROM WOODHOUSE
Woodhouse was not available Thursday for an on-camera interview. However, in an email to ABC11, Woodhouse wrote:
"It is important to note that both sides lobby for what they want in early voting. This was not a leaked memo, I sent it to hundreds of people knowing it would be public. We have as much right to advocate for our positions as they do."
Report a Typo
null