RALEIGH (WTVD) -- Publix will call Downtown Raleigh home if all goes according to plan.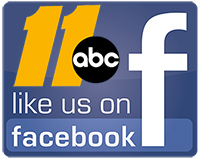 North Hills' Kane Realty along with Williams Realty and Building Company recently announced plans to build a $100 million project that is set to house hundreds of apartments, retail spaces, and a Publix grocery store -- which would be the first grocery store in downtown Raleigh.
The proposed project will be built on the south side of Peace Street and West Street and continue towards Capital Boulevard. It is not immediately known to ABC11 what will happen to the existing occupants of the businesses that make up the area where the new project is slated to be built. However, a few employees for Peace Camera at 421 W. Peace St. told ABC11 that the owner of their building had not informed them of any pending plans with the store or adjacent properties.
On Friday, ABC11 spoke with a representative from Williams Realty who confirmed Publix would occupy the proposed space.
She went on to tell ABC11 that Williams and Kane are awaiting signatures from the City of Raleigh before any groundwork is done. But she does expect the work to be completed within two to three years.
Publix sent a statement to ABC11 Friday afternoon that reads:
"While we are always looking at new store sites to better serve our customers, we do not comment until a lease has been executed."
ABC11 also reached out to John Kane of Kane Realty. However, he was unavailable for comment Friday by the time this report was published.
Report a Typo