LOUISBURG, N.C. (WTVD) -- To Jonsie Duke, Marley was much more than a beloved pet. He was like a child.
On Friday November 13, Duke came home from Riverside Veterinary Hospital in Rocky Mount where she works as a registered veterinary technician. She found that someone had burglarized her home and shot and killed her dog, Marley.
It was around 7 p.m. when Duke parked outside her home in Louisburg and noticed the back door was standing open.
When she walked in, she noticed her living room was a wreck; her TV, DVD player and other electronics were missing from the armoire.
Dining room chairs were stacked in the hallway, blocking her from the bedroom where she kept Marley while she was away at work.
When she opened the bedroom door, Marley wasn't there. She saw her other TV was gone as well as a number of DVD's. Drawers were pulled open and trash scattered on the floor.
It wasn't until she opened the bathroom door that she saw her blood-splattered shower curtain pulled closed.
"When I went up to the shower curtain and pulled it back, he was dead in the bathtub," Duke recalled through tears. "There was blood. And they told me he got shot in the chest and it really looked like he had been struggling in the bathtub to me, the way the blood was smeared."
Duke said everyone knows how much she loves Marley and all animals for that matter. She said she doesn't know who would want to cause her this much pain.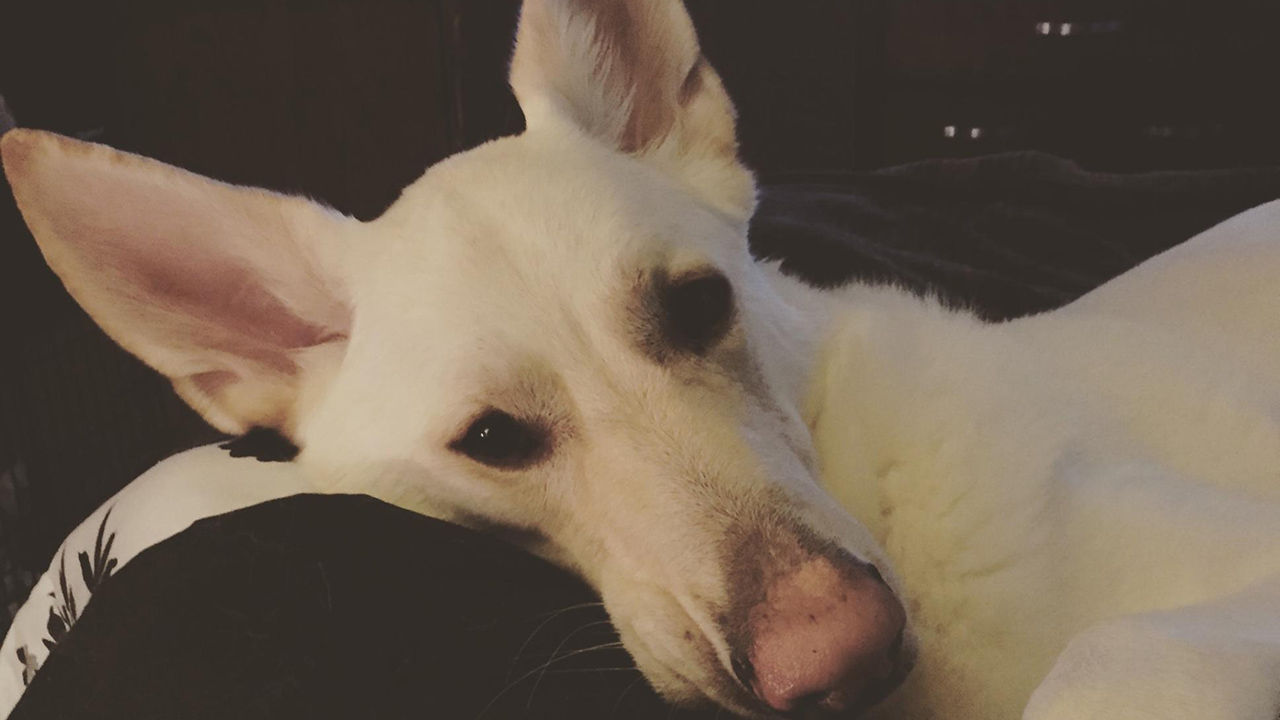 "If they just took my things, whatever, you know, I would've been a little upset, moved on with my life and replaced them," she said. "But they took the one possession from me that I can never get back."
While she's grateful she wasn't home at the time the violent intruder(s) came in, she said she also wishes she had been there for Marley.
"When they brought him out of the house and laid him on the ground I just laid over him," she said of the deputies who responded to her 911 call. "It took like five people to pull me off of him because I just couldn't believe this was real. I still can't believe this is real. I just kept loving his head and told him I was so sorry I wasn't there for him to protect him."
Duke said she can't fathom moving back into the home where she experienced something so horrific. She's now looking for a new place to live.
Her friend has established a GoFundMe page to help cover expenses:
https://www.gofundme.com/jonsiebrookeduke
On a post to the ABC11 Facebook page, Duke said she is now offering a $500 reward for the apprehension and conviction of Marly's killer.
Anyone with information about the break-in should contact the Franklin County Sheriff's Office at (919) 496-2186.
Report a Typo