MIDTOWN, Manhattan -- Police are questioning the driver of a moving truck who forced evacuations in Times Square.
NYPD officers cleared Times Square Saturday night after they spotted what they considered to be a suspicious truck on 46th and Broadway.
The driver left it running, but he wasn't inside.
Police say two counter-terrorism officers looked inside the truck and saw wires, and what appeared to be a phone charger left on the seat.
Police track down the driver and the all-clear was given.
The NYPD pushed visitors away from the suspicious vehicle, before the all-clear went out shortly before 9 p.m.
Posts on social media show deserted streets after police cleared out a several-avenue radius starting at 46th Street and Broadway. Mounted police officers directed crowds away from potential danger.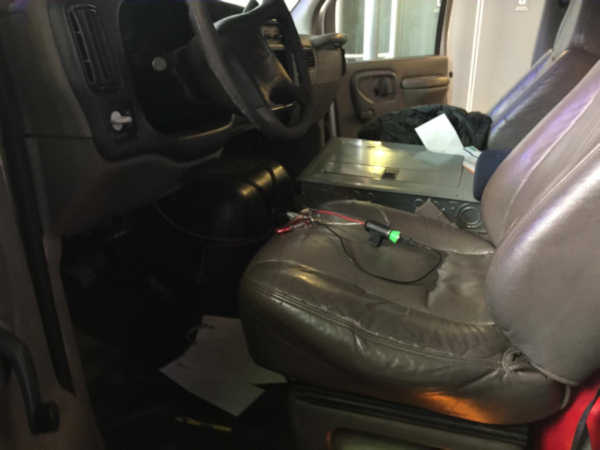 Sources say the truck had empty gas canisters with Georgia licence plates, but was registered in Brooklyn. The driver was led away in handcuffs.
Report a Typo