WENDELL -- "She's lucky to be alive." That's what Dan Johnson says about a driver who narrowly missed numerous objects while steering her out-of-control car through his yard and a neighbor's.
It all unfolded just before 10:30 Monday morning in eastern Wake County near Wendell.
The North Carolina Highway Patrol said 22-year-old Jessica Meissner was driving her Chevy Malibu west on Bethany Church Road.
She told a trooper that her brakes failed as she approached the stop sign at Rolesville Road and she ran it.
She was T-boned by a northbound pick-up truck and that sent her flying through the church yard where she navigated between a tree and a light pole.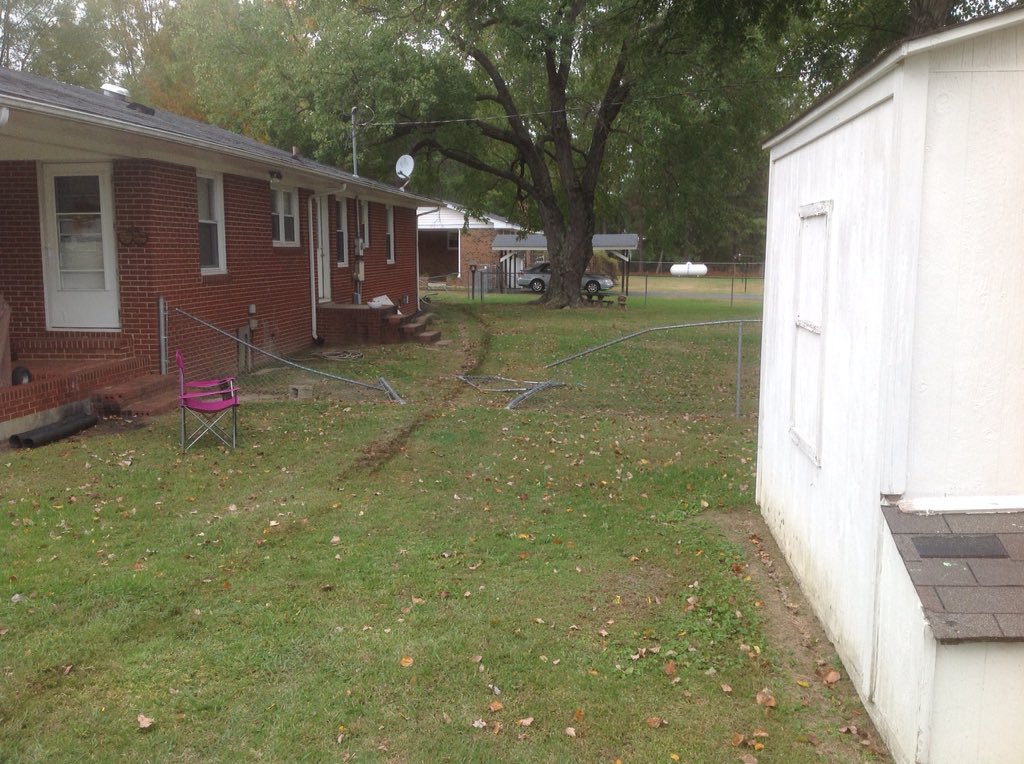 She then avoided a brick home and the pump house behind it, instead steering into the back yard and through a chain link fence.
Inside the house - the church parsonage - was Christian Bonham and his daughter.
"I heard the collision of two vehicles, looked out my window, and saw the car ping pong off the truck essentially and it was coming full steam through the church property," Bonham told ABC11.
Bonham said he watched as Meissner struggled to steer around objects and flew through his backyard.
He wasn't surprised to hear she claimed to have lost her brakes.
"Which would explain why she was going the speed she was and hadn't stopped in my backyard," he said.
He watched as she crashed through the other side of the fence and made a left to avoid hitting the Johnson house next door.
She proceeded up the Johnson driveway and then launched back across Rolesville Road.
She hit a ditch on the other side which finally brought her car to a stop and activated the airbag.
Fortunately, neither Meissner nor the driver of the pick-up truck was seriously injured according to the Highway Patrol.
Johnson reiterated that Meissner was lucky - not only that no one was out in their yard - but that she wasn't badly injured.
"She could have easily hit the church parsonage. She could have hit my house. She could have hit those big trees. And she missed every one of them but the fence, you know," he said.
He then added, "But she's lucky to be alive. She really is."
Bonham said he can't believe a 22-year old handled a car so well.
"I'm super impressed with her driving. I feel like that what she did was quite impressive considering the situation that she was in, maneuvering her vehicle like she did."
The Highway Patrol is investigating Meissner's claim that her brakes failed but has still charged her with running the stop sign.
Report a Typo