FAYETTEVILLE, North Carolina (WTVD) -- A Fayetteville mother and Air Force veteran is helping fellow veterans get the help they need through her nonprofit support group "Mo's Heroes."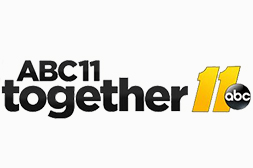 Shadonna McPhaul's middle name is Monique, which is where the group's name comes from. She says helping fellow veterans is her calling.
CLICK HERE FOR INFORMATION ON MO'S HEROES
"I am offering veterans what they may not know how to do," McPhaul explained.
While she was active duty in the Air Force, McPhaul created Mo's Heroes to help homeless veterans. When she retired in December, McPhaul expanded her organization to help all veterans with transitioning from military to civilian life.
According to the latest figures, Cumberland County has a homeless population of nearly 1,200 people. A good number of them are military veterans. Other veterans who live in the area say that transition from military to civilian life can be a minefield of personal and family issues.
"We look at each veteran case-by-case," McPhaul explained. "They may not know where to go for VA services. They may not know about other nonprofit services. They may not know about other programs to help them in their solutions."
Her work has been profiled in numerous military and veteran's magazines. Now living in Fayetteville, McPhaul said she's helped veterans find jobs, get driver's licenses, and receive VA medical care and other services.
"It could be that they are not getting the information or just don't know how to act on it."
She's using her Air Force training and her big heart to reach out to any veteran who needs help.
"The end result, I hope that every veteran at least knows where the resources are," McPhaul stated.
If you would like to learn more about Mo's Heroes, click here.