FUQUAY-VARINA, N.C. (WTVD) -- Officials in Fuquay-Varina have arrested a man in the fatal shooting of his 22-year-old girlfriend Thursday night.
Authorities were called to the couple's 204-A apartment on Bridge Street just after 9:30 p.m.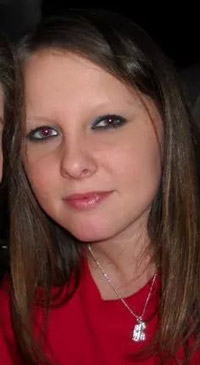 When officers arrived, they found 22-year-old Britny Jordan Puryear inside the home with a gunshot wound to her head.
Following the incident, police took 21-year-old Logan Connail McLean into custody and charged him with murder and possession of firearm by felon. Authorities said the couple had a child together.
A neighbor told ABC11 Friday that her daughter heard a gunshot Thursday night, then heard something fall, and saw McLean run out of the apartment.
"My daughter called me ... she said, 'I think Logan just killed Britny.' I said, 'Just killed her?' She said, 'Momma, I heard a gunshot,'" neighbor Annie McNeill said. "I was like, 'Lord, this is so sad.' They said she had that baby in her arms. He could have killed his own baby."
"He was so in love with that baby and her after she had the baby -- 'Oh I got a son, my son's gonna be like me,' this that and the other. 'I'm gonna teach my son the right way ..., '" McNeill said.
McNeill also said she had witnessed several altercations between the couple, including one Thursday afternoon.
"She had just pulled up and he ran down the steps and came out there to the car and as soon as she opened the car door, he snatched her out the car and I was just sitting there looking at it," she said. "I was like, 'Oh Lord, it's going to be something bad.'"
"She was scared of him. She told us she was scared of him," McNeill added. "I tried to talk to him and tried to talk to her. It didn't work. ... She wouldn't tell nothing on him ... she would do anything for that boy."
Report a Typo