RALEIGH, North Carolina (WTVD) -- Anita Stewart is one of two custodians who take care of Mills Park Middle school.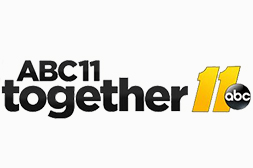 She's been with the school since it opened and with the county for 10 years - but she has a tough time making ends meet.
So why does she do it?
"I feel loved here," Stewart said.
FIND OUT MORE OR DONATE TO HELP THE STEWART FAMILY GET THEIR OWN HOME
Now, she wants to leave Section 8 housing behind and is working to buy a Habitat for Humanity home.
"This is like my fourth time applying and the fourth time, they let me in, finally," Stewart said.
The teachers at the school set up a
GoFundMe page
to help her with closing costs - her last hurdle to homeownership - because they say she's always been there to help them.
Want more ABC11 Together stories? Get the ABC11 News App
"She'll be here at the crack of dawn to open doors for teachers, let us in and get started on our special things that we have going on," said teacher Mary Dyer.
When Stewart isn't busy working at the school or at her second job, she's off building other Habitat for Humanity homes, as she has to build up 300 hours before she can get her own.
"Seven days a week of work plus putting in hours with Habitat," Stewart said. "I give them six hours of my time every Saturday."
"Custodians, people in school, they don't make a lot of money," Dyer said. "And she's really done everything that she can. She takes care of her kids. They always come first. She makes a lot of sacrifices, I know she does."
Stewart said their efforts make her feel like family.
"Oh my God, y'all have changed my life," Stewart said. "I really, really appreciate everything that you guys are doing for me."
Report a Typo