FAYETTEVILLE, North Carolina (WTVD) -- Local artists are putting their talents to work to help children who lost everything in Hurricane Matthew.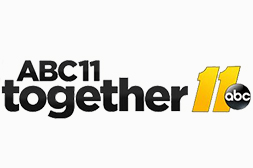 The art works are from some of the best artist in the Sandhills area. They'll be sold in a silent auction Friday night at the Studio 215 building on Williams Street in Fayetteville. The public is invited to view the artworks, then open their wallets -- and their hearts.
"Makes me proud that other artists are willing to donate their valuable artwork," said artist Karrie Matias.
"The cause is so great," Matias added. "Hurricane Matthew, just the relief fund that we have with Cumberland County students -- we have depleted."
We all remember the vivid and heartbreaking images from the October storm. Many families lost everything.
The artists have donated nearly 40 works.
"It's an amazing and necessary cause," said artist Margaret Shearin. "I mean how can you not?"
Want more ABC11 Together stories? Get the ABC11 News App
They'll auction off the art Friday night, with the proceeds going to help buy clothes and school supplies for schoolchildren who lost everything.
Some of the artwork could sell for as low as $50. Other pieces could go for several hundred dollars or more.
And in a way, these are all masterpieces -- portraits of compassion.
The artwork should be on display starting late Wednesday. The silent auction is Friday night from 6 p.m. to 8:30 p.m. It's free and open to the public - a good deal all the way around.
FIND OUT MORE ABOUT STUDIO 215 HERE
Report a Typo