FAYETTEVILLE, North Carolina (WTVD) -- Sarah Rodgers rides Amtrak from Fayetteville to Savannah, Georgia, almost every weekend.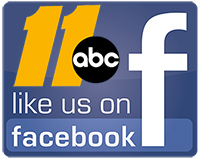 "Riding the train is awesome," Rodgers said. "You get to walk around, get to eat the food. They have Wi-Fi, so it's better than a car."
Stay on top of breaking news stories with the ABC11 News App
But the Trump Administration's proposed more than $2 billion transportation cuts could be the end of the line for many rail passengers, such as Rick Governor, who drives from Columbus County to Fayetteville to catch the train.
"I don't have to drive, number one. I don't have to pay gas prices, and I don't have to drive," Governor said.
Amtrak's southbound Palmetto and northbound Silver Meteor are among the long-distance train routes that could get the ax.
The Silver Star's daily service through Raleigh is also on the hit list that includes 12 other major long-distance passenger lines across the country.
Amtrak's president and CEO says as many 500 communities across the country will be affected.
Passenger trains have been a major part of Fayetteville's history. In wars and peace, they've brought in vital supplies and people.
And city official say passenger train transportation is still a vital link for military troops and their families.
"There's so many people that depend on that train, just to get to the area," said Carol Dickerson, a New Jersey traveler. "If they don't have it, what are you going to do? How are you going to get from point A to B?"
It is also a troubling question for city leaders, who say they are going to do whatever they can to keep passenger service in Fayetteville from running off the rails.
It could be a tough fight.
Report a Typo