RALEIGH (WTVD) -- Listening to concerned Wake County parents share stories of how their children were disciplined in school, four members of the Department of Education's Office of Civil Rights sat on the front row inside a packed community forum, taking notes.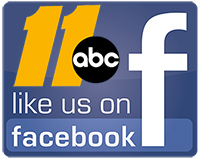 The two-hour forum, put on by activist groups who filed a federal complaint of racial discrimination against the state's largest school system five years ago, was held at Vital Link School Event Center in Raleigh.
Organizers told ABC11 to stop recording as parents and other stakeholders began speaking at the public meeting.
Dr. Rodney Trice, Assistant Superintendent for Equity Affairs was among Wake County Public School System administrators in the audience. He said he was eager to hear directly from parents and students about how to create solutions to racial disparities in school discipline.
"I think the federal complaint created an opportunity for the district to be intentional about working with students, parents, community advocacy organizations. We don't necessarily view it as a negative."
In its annual report, WCPSS showed black students made up 69 percent of those arrested on campus and 63 percent of those suspended.
Trice said the district is aiming to improve those numbers and achieve at least 95 percent of all students graduating, ready for productive citizenship as well as college and career.
"We can't meet that goal if students aren't in school," he said.
Trice listed a number of strategies the Department of Education is guiding his office to use right now to address the disparities:
"One-on-one coaching for school principals with the highest suspension rates, real-time data for our principals so that they can track student discipline in real time and compare to other schools within the district, professional development for teachers around cultural competence and instruction so that all students irrespective of demographic feel comfortable in the classroom."
Every speaker at the public forum brought a unique story of what they believe was discrimination. One grandmother who talked with ABC11 after the meeting ended, said she's still reeling about what happened to her 7-year-old granddaughter at school this year as she was reading a Black History book about the 1963 Birmingham Church bombing.
"She made a statement of saying 'white people are fools' and her teacher heard it," Cecilia Glenn said. "Her teacher wrote her up and sent her to the office."
Glenn claims teachers treated her granddaughter poorly in other instances because of what she was disciplined for in class.
"It's not about a black-and-white thing," Glenn said. "It's about being fair. A child can tell when you're not -- when they're not being treated fairly."
Report a Typo