The weekend will get off to a warm, humid start with some sunshine today. A cold front approaching southern Virginia this afternoon can lead to a shower or thunderstorm in some places later in the day, especially across northern parts of the area.
This front will be moving south of the Triangle late tonight and Sunday before making more progress to the south on Monday. Meanwhile, high pressure located to the northeast causes an east and northeast flow with a lot of moisture. This will lead to a fair amount of clouds around Sunday and Monday, which will lower temperatures into the upper 70s and may trigger a shower at any time.
The front may stay to the south on Tuesday as well with a decent chance for a shower or thunderstorm. By Wednesday, a southwest flow ahead of the next cold front will make it warmer with clouds and sun and perhaps a shower or thunderstorm at some point in the day.
Have a great day!
Steve Stewart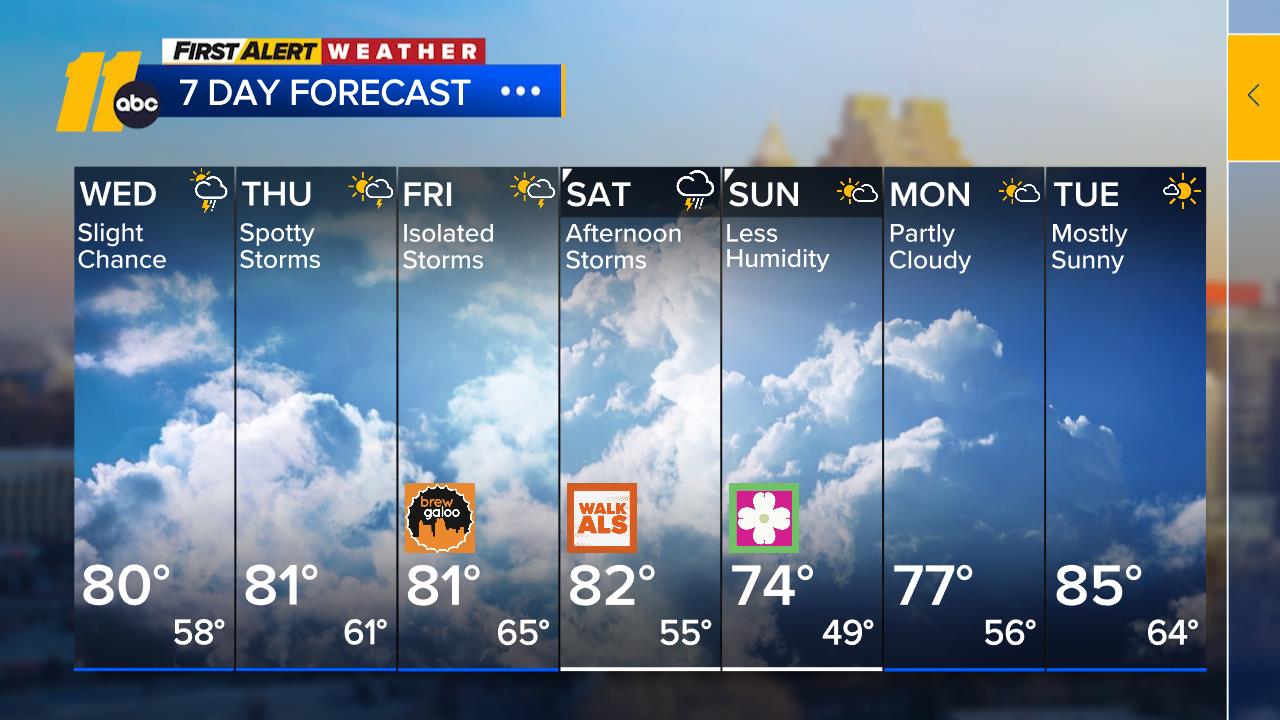 Check the radar anytime with the free AccuWeather app for iPhone and Android today!