A typical May day is in store for the Triangle today as an area of high pressure centered over eastern Canada noses into the region today. We can expect sunshine and patchy clouds throughout the day with temperatures around 80.
Conditions will remain clear and mild through tonight as high pressure holds for a little while longer. Temperatures will fall into the middle 60s through the late night.
Our quick break from above-normal temperatures will come to an end as high pressure moves east tomorrow and a warm front lifts north across the state. Temperatures will return to the upper 80s as high pressure builds over the Southeast. The chance for any showers or thunderstorms to develop with the passage of the warm front remains low.
We will have a hot and dry stretch Friday to Sunday as high pressure remains in control. Southwest flow aloft will bring warmer air into the area, helping temperatures climb into the 90s each day, approaching record highs, with more sunshine than clouds.
The forecast remains dry for the beginning of next week and any Memorial Day activities, but we continue to monitor the possibility that a cold front will be able to reach far enough south to bring our next chance for precipitation.
Have a great Hump Day!
Bigweather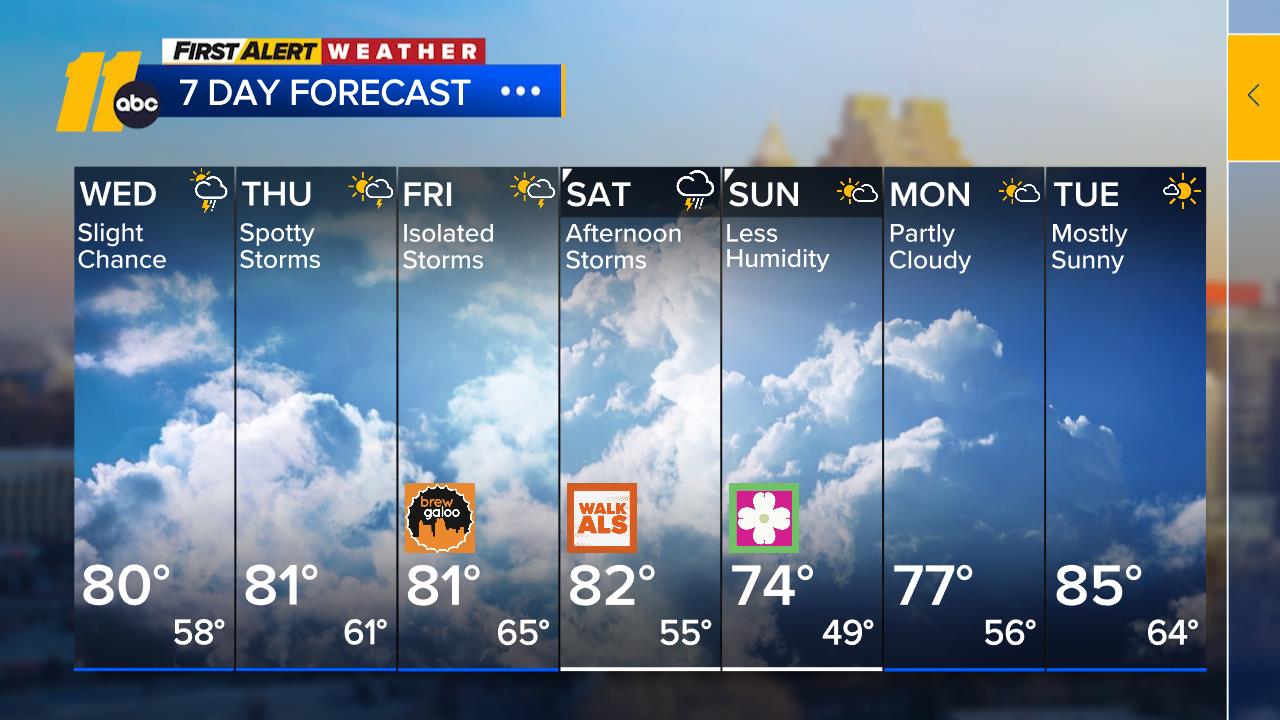 Check the radar anytime with the free AccuWeather app for iPhone and Android today!