A big dome of high pressure over the Deep South will bring an extended stretch of hot and mostly dry weather to the region. For the holiday weekend, that means lots of sunshine and very little rain, which is great for outdoor activities. However, you need to be careful and don't over do it in the heat. Highs tomorrow will be in the low 90s, and mid 90s on Sunday. There could be an isolated shower or storm tomorrow, but most spots will stay dry.
The good news is that moisture levels in the atmosphere should be low enough that the Heat Index is not much of an issue.
Unseasonably hot and mostly dry weather will last into the middle of next week.
have a great weekend, stay cool, and don't forget your pets, make sure they're cool and have lots of water!
Chris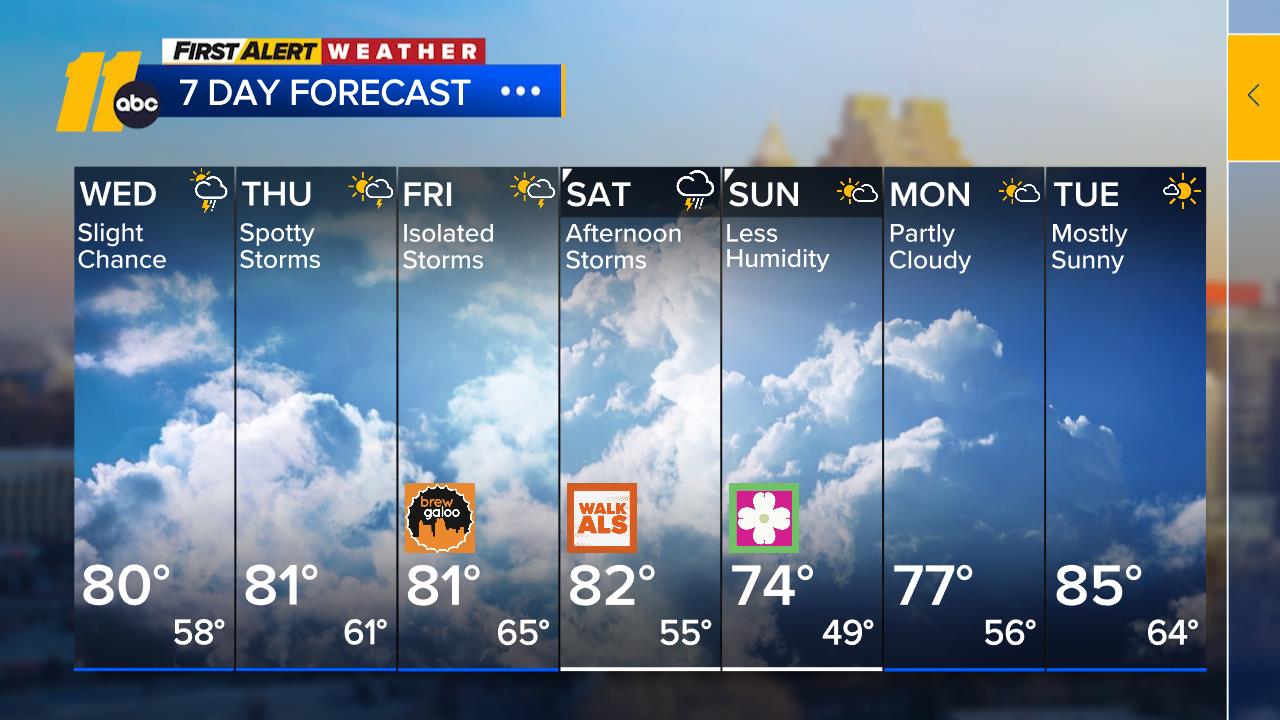 Check the radar anytime with the free AccuWeather app for iPhone and Android today!