High pressure over Alabama tracking eastward will provide clear and cool conditions tonight across the Triangle.
High pressure shifts off of the Carolina coast tomorrow providing a dry and mild southwest flow and morning sunshine will mix with high clouds in the afternoon from a storm center that will be moving into the southern Plains.
Clouds from the storm will increase tomorrow night into Monday morning followed by a bit of rain Monday afternoon. The storm will move into the Ohio Valley Monday night and its associated cool front will cross the Tennessee Valley and this will continue clouds and periods of rain.
On Tuesday the storm will lift northward into the Great lakes and its associated cool front will will move eastward into the Triangle with some rain in the morning, then clouds will linger Tuesday afternoon along with a mild southwest flow and temperatures in the 60s.
A secondary but stronger cold front associated with the storm will sweep across the Tennessee Valley Tuesday night and then move across the Triangle on Wednesday. This will cause clouds and a shower followed by partial clearing in the afternoon. It will still be mild but then colder and drier air will follow Wednesday night.
On Thursday the secondary cold front will move out to sea and a strong northwest flow of Canadian air will follow with more clouds than sun and temperatures mainly in the 40s.
The chilly flow of Canadian air will continue on Friday with some sunshine then a new cold front will approach the Triangle from the northwest on Saturday with sun and some clouds and we are mentioning the chance of an afternoon shower.
Enjoy the weekend!
Steve Stewart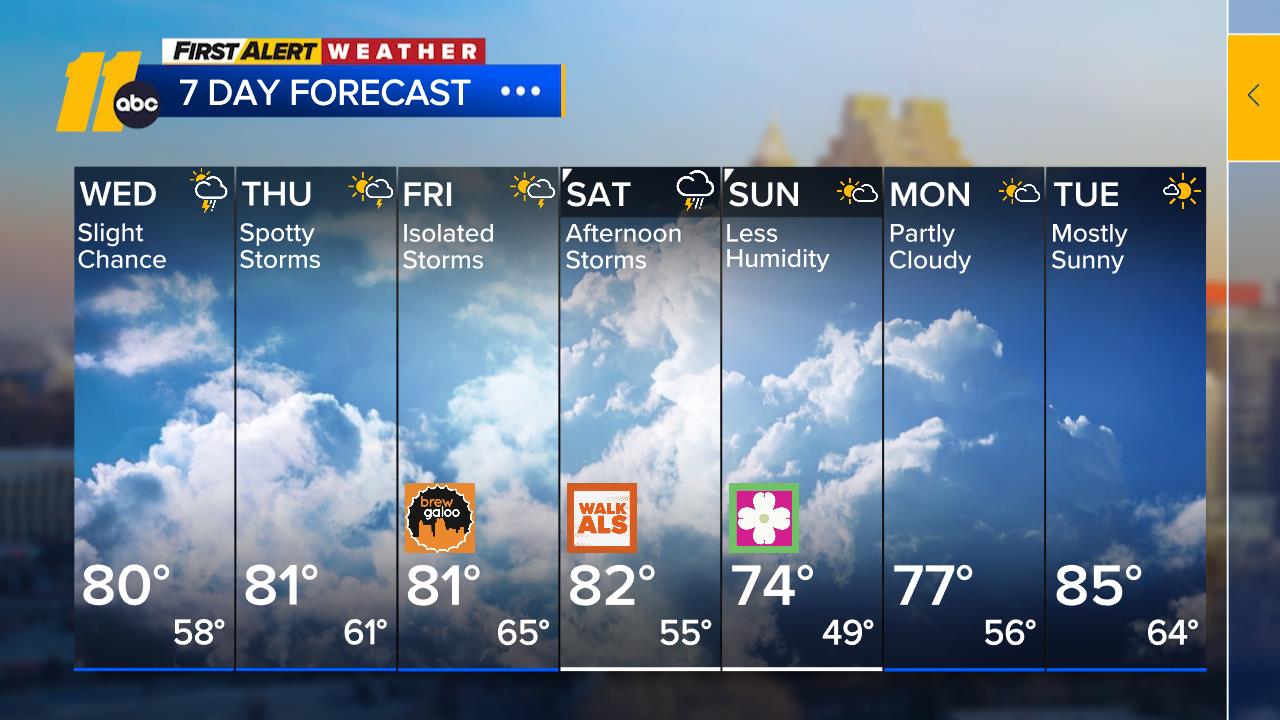 Check the radar anytime with the free AccuWeather app for iPhone and Android today!