Are you tired of the sticky, muggy air of summer? Are you tired of sweating at the smallest of tasks when outside? I have some great news for you. But you will have to wait just a little longer.
Our very humid air mass will stay into tomorrow. A cold front now west of the Appalachians moves east through tomorrow. That, accompanied by an upper-level trough, will produce a few showers and thunderstorms across the area. Any thunderstorm will bring drenching downpours.
However, the front will move to the east tomorrow night. A drier air mass will begin to arrive and lower the humidity and by Thursday morning it's going to feel much different out. Thursday will be a sunny but comfortable day. The humidity will be considerably lower than it has been for some time with dew points down into the 50s. High temperatures will be only in the lower 80s.
Sunday will not be quite as comfortable but still not to the humidity levels we are seeing right now. There will be some clouds mixing in with the sun and highs will be in the upper 80s.
Early next week we will probably see the return of a shower and thunderstorm.
Have a great evening!
Brittany Bell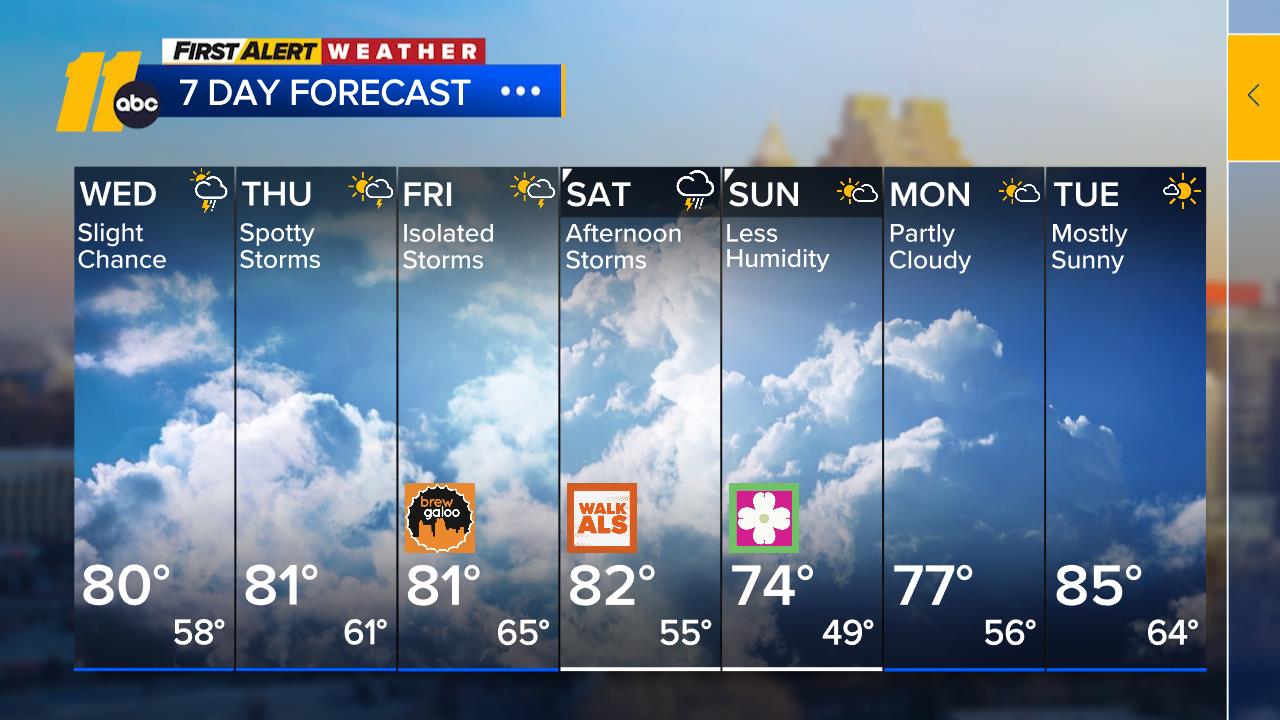 Check the radar anytime with the free AccuWeather app for iPhone and Android today!