Much of the region will be generally dry tonight, though there will be a few showers and thunderstorms still around this evening to the east of Raleigh.
The majority of the viewing area will be largely dry on Sunday and it will remain seasonably hot and humid.
The pattern early next week will be characterized by a subtropical ridge and Bermuda high bringing deeper moisture back across central North Carolina. Model guidance differs with regard to the timing and placement of any upper-level impulses, but the general pattern is one in which scattered showers and thunderstorms develop in the afternoon and gradually rain themselves out in the evening. Any stronger disturbance aloft could yield stronger storms or allow them to persist deeper into the night. Confidence in those details is low at this time.
Not too many changes for the mid- to late-week period as a frontal boundary sinks southward as an upper-level trough swings across the Northeast. Deeper moisture will remain over North Carolina with showers and thunderstorms likely each afternoon over the region.
Have a great evening!
-Brittany Bell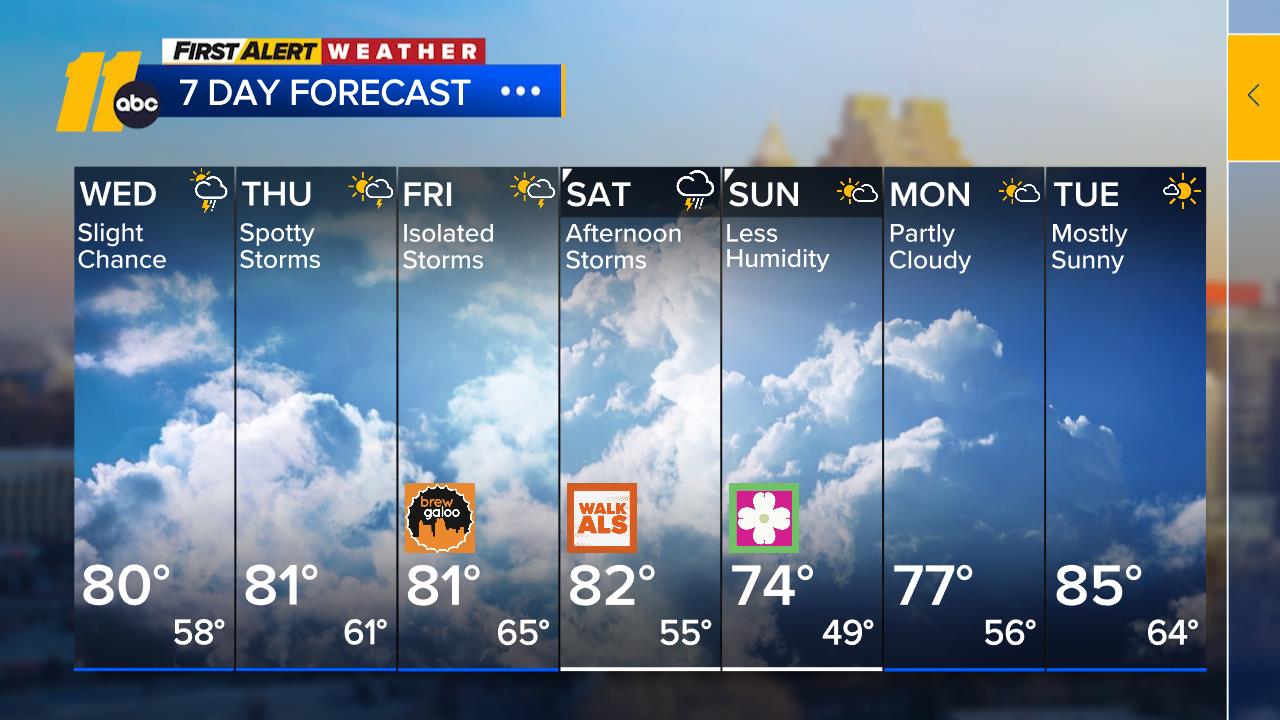 Check the radar anytime with the free AccuWeather app for iPhone and Android today!