Once storms taper off this evening, we can expect a brief period of dry weather before heavier storms roll through beginning tomorrow. A front will stall north of the Triangle tomorrow, providing a focal point for thunderstorm activity. Showers and storms will be possible at any point tomorrow, though they're most likely to feature drenching rainfall, gusty winds and be generally disruptive during the afternoon hours. Similar conditions are expected on Monday with generally warm, humid and wet weather sticking around.
By Tuesday, what is left of the front will move away as another disturbance starts to approach from the west. Before it arrives, however, residents of the Triangle will enjoy a bit more sunshine and only very spotty afternoon showers and thunderstorms. This disturbance will then arrive for Wednesday, bringing a higher chance of disruptively wet and stormy weather.
Have a good evening!
Brittany Bell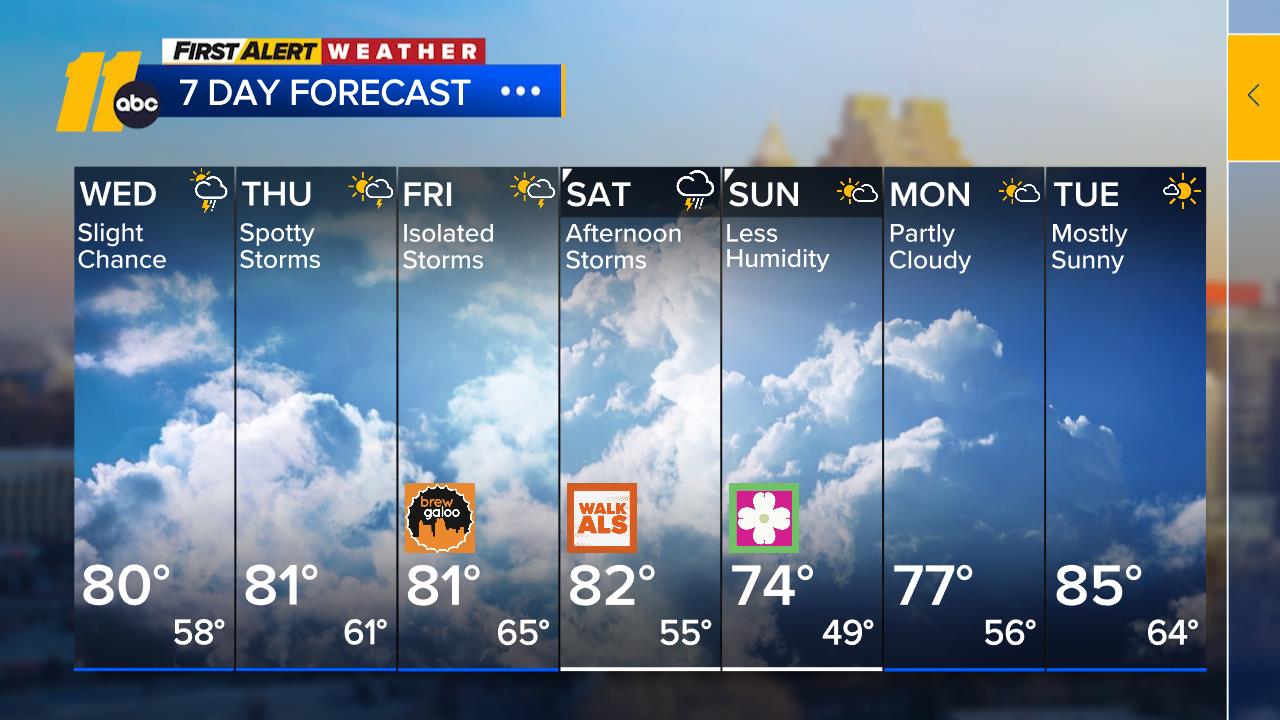 Check the radar anytime with the free AccuWeather app for iPhone and Android today!