A frontal boundary remains stalled across Central North Carolina
today, causing plenty of cloudiness from the Triangle on northward,
with some breaks in the clouds farther south.
There may be an afternoon shower in spots due to the front.
Afternoon high temperatures will range from the 70s north
of the Triangle to the 80s down south.
The front will linger tonight and so will its clouds. Then the front
will shift a little northward tomorrow, which can allow breaks in the
clouds, higher humidity and afternoon temperatures warming into the
80s throughout Central North Carolina.
On Wednesday, a new cool front will approach our region from the west,
which will bump up the chance for thunderstorms in the area. This
boundary will stall across the region Thursday into Friday, causing
more showers and thunderstorms from time to time.
A drying trend with comfortable temperatures will follow for the
weekend.
Have a great Monday!
Bigweather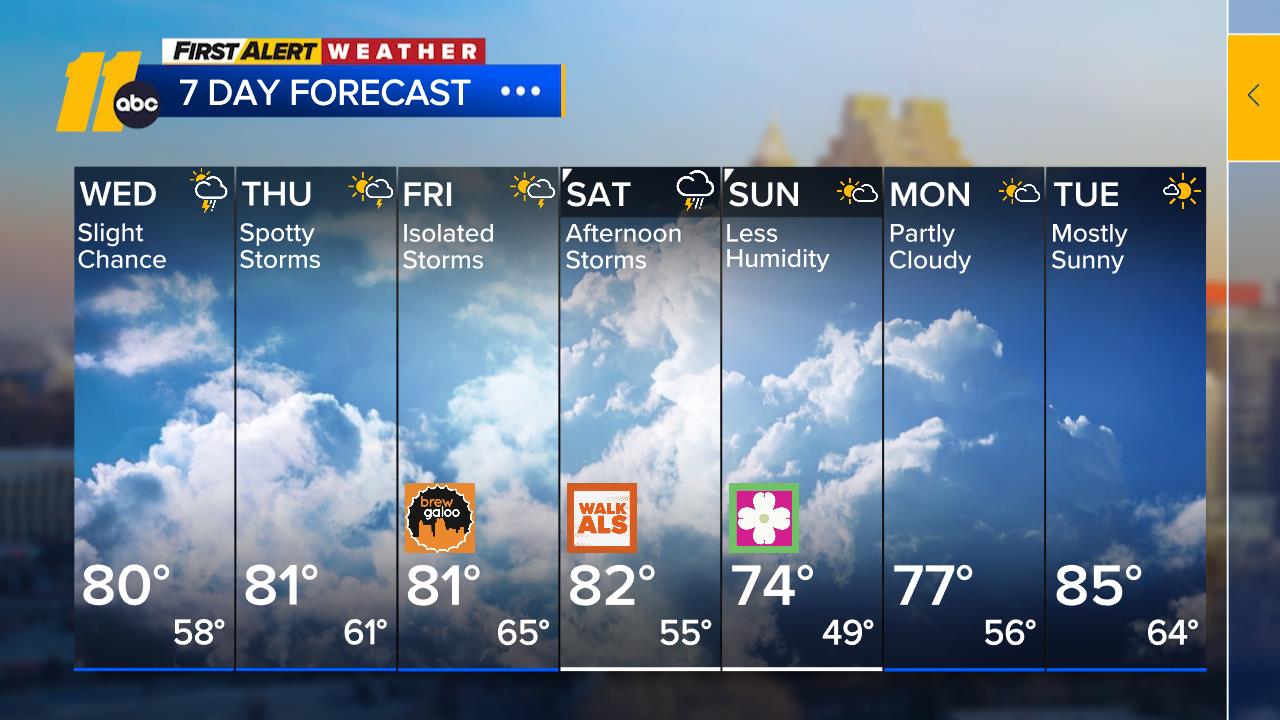 Check the radar anytime with the free AccuWeather app for iPhone and Android today!