The biggest forecast concern is in the near-term with thunderstorms moving through the region this afternoon and evening as an upper-level trough and attendant cold front approach the area.
SPC has the entire viewing area within an enhanced risk area with damaging winds gusts the
primary impact. All signs point to damaging wind gusts being present with the most intense thunderstorms. Flash flooding will be possible across western areas where the soil is
more saturated while the biggest impact from the rain farther east will be reduced visibility and ponding on roadways increasing the risk of hydroplaning. Probably worth a mention with the
timing of these storms coinciding with the evening commute in a number of areas. The severe weather risk will end from west to east in the 6 PM - 9 PM time frame.
Conditions will be markedly better as the traditional workweek draws to a close. Humidity will come down in the wake of the cold front crossing the region overnight, and with rising heights and
drier air aloft sunshine will be in relative abundance. Gusty northwest winds will be present as well, making it feel even nicer.
Pleasant conditions will persist into Saturday, though there is some uncertainty with regard to the
timing and intensity of an upper-level disturbance which is expected to cross the state. For now
we'll keep the afternoon dry and mention a few widely scattered showers or thunderstorms during
the evening.
Have a great evening!
Steve Stewart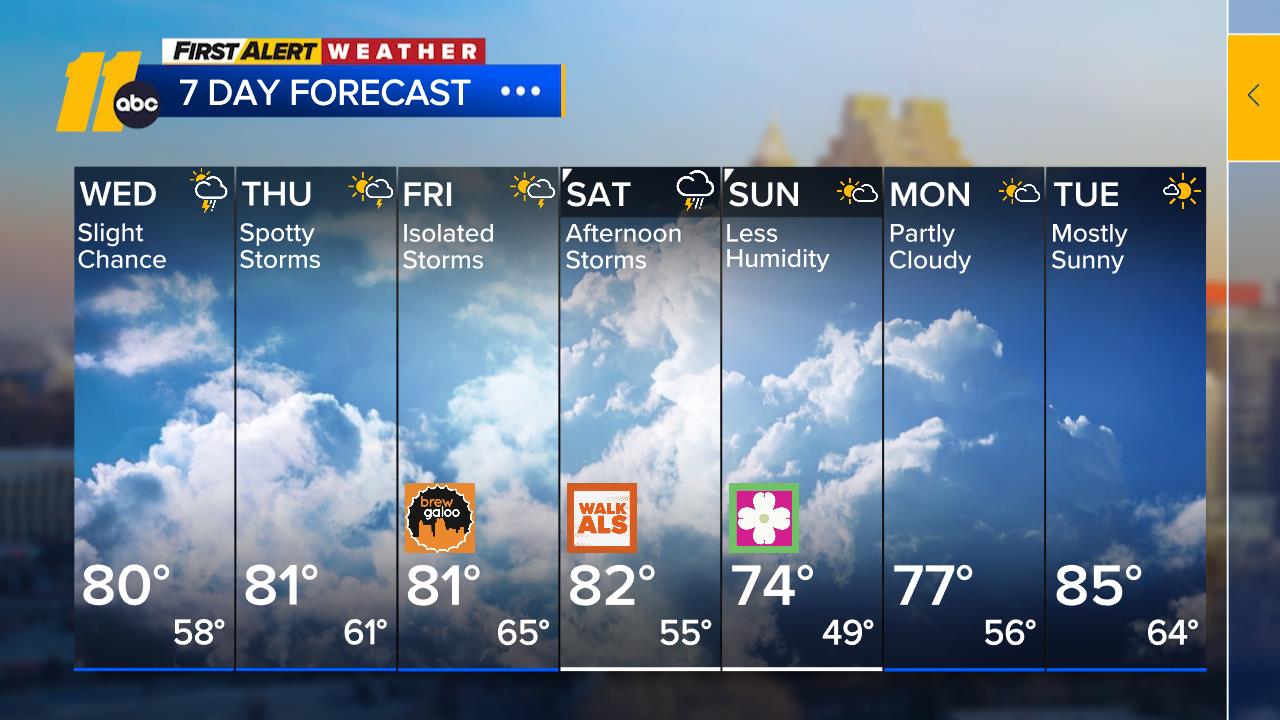 Check the radar anytime with the free AccuWeather app for iPhone and Android today!