Tropical low pressure, that generated thunderstorms east of the Triangle yesterday, is pulling away to the east today.
The areas that had unwanted downpours yesterday will have a dry day today.
Today will be another summery day with partial sun, more humidity, and temperatures shooting up into the high 80s.
However, a cold front is moving in. It arrives this evening and becomes stationary for the rest of the workweek.
This will trigger thunderstorms in the area starting late today.
It will remain active tomorrow, and Friday, with gray skies, frequent showers and a thunderstorm at times, especially during the afternoons.
At least it will hold temperatures down, with highs in the 70s tomorrow and Friday.
The weekend is looking better, but not perfect.
It will not be as wet, but it still could shower or thunderstorm in spots.
The sun will be out, but there will be at least some clouds each day as well.
The first part of next week will be nice with sunshine and seasonable temperatures.
Have a great Hump Day!
Bigweather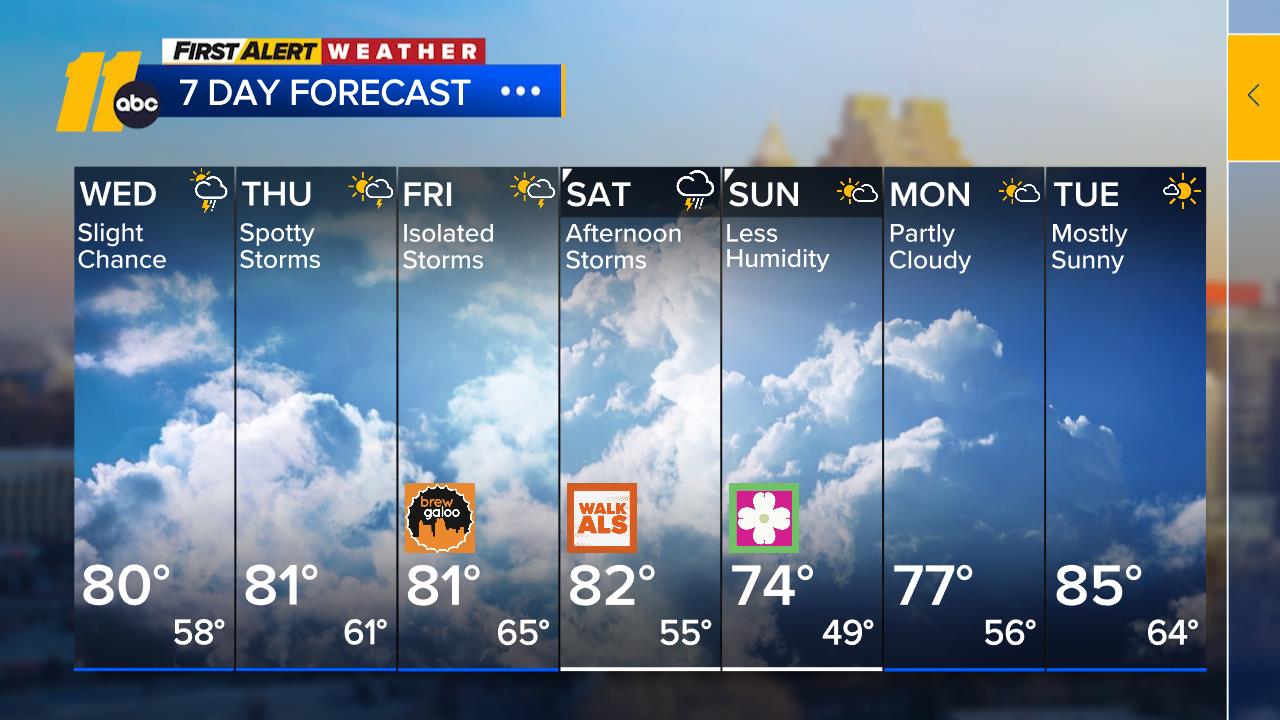 Check the radar anytime with the free AccuWeather app for iPhone and Android today!