RALEIGH (WTVD) -- Clouds have been tough to break with a moist easterly flow in place behind the backdoor front that slipped through overnight. Tomorrow will be similar to today with mostly cloudy skies, though tomorrow will be slightly warmer.
A stalled stationary front is expected to lift through central NC on Wednesday in association with a disturbance currently over Florida. This will allow for rain on Wednesday and potentially strong showers or thunderstorms Wednesday night into Thursday. The potential for showers and storms are still in the forecast for Friday and Saturday.
Rain/storm chances decreases on Sunday as we begin a new week.
Be Well & Stay Safe!
Robert Johnson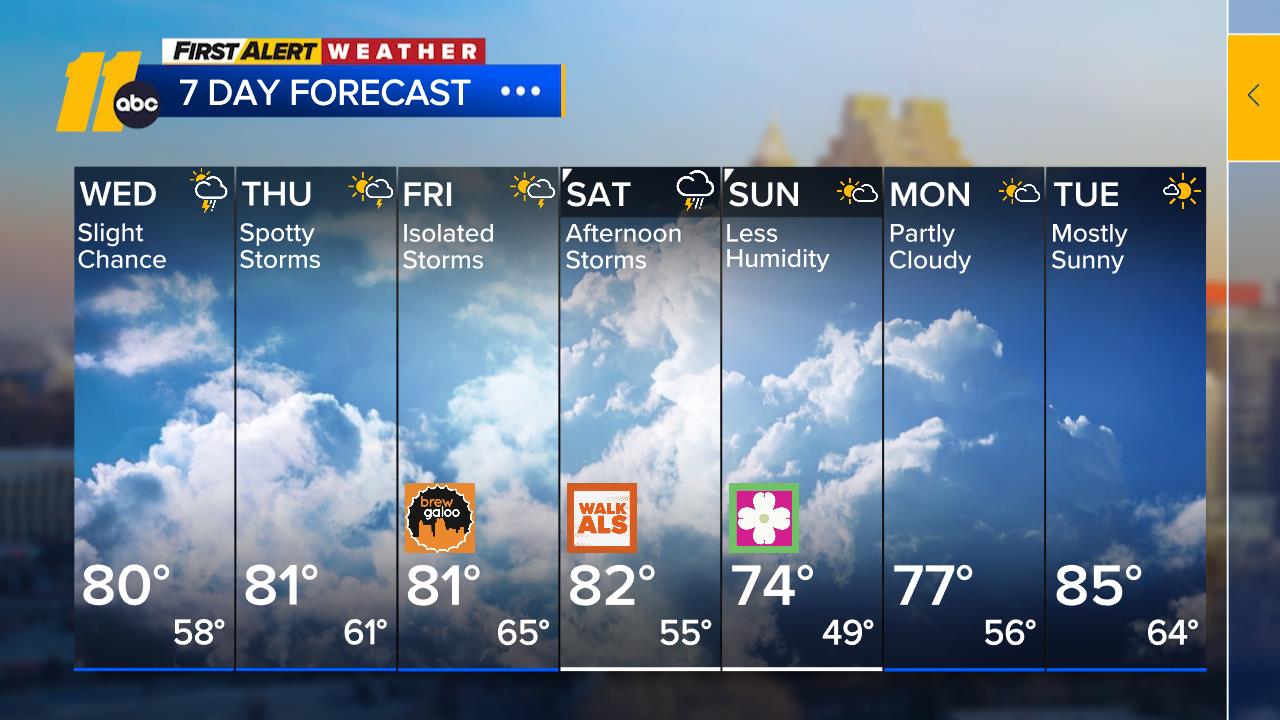 Check the radar anytime with the free AccuWeather app for iPhone and Android today!