A cold front will slowly drift through the region by tomorrow. This led to a few showers Saturday night mainly from the Triangle north with a few thunderstorms north of the Virginia border. We expect a mostly cloudy Sunday with a cooler northerly flow along with patchy drizzle lasting into Sunday evening. Following a very warm and humid Saturday with highs in the upper 80s, Sunday will be much different with less humidity and highs in the middle 70s.
By Monday, there still might be a lingering shower or two in the area, but we will be shifting more toward a drying trend heading into Tuesday. Clouds will be stubborn and stick around for the day on Tuesday, but no rain is expected during this time.
The dry weather on Tuesday will not last all that long as a few thunderstorms will move across the Triangle on Wednesday afternoon.
With more showers and thunderstorms around on Thursday as a cold front approaches the region.
Have a great day!
Steve Stewart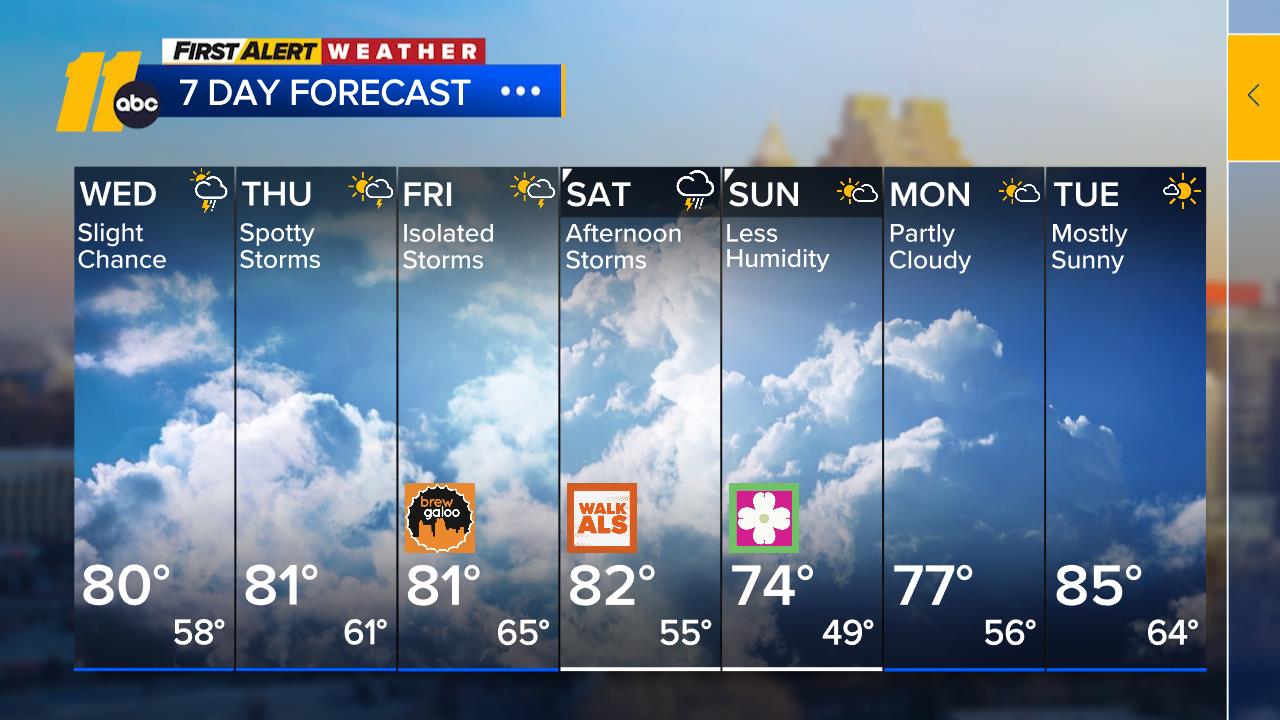 Check the radar anytime with the free AccuWeather app for iPhone and Android today!