An unsettled weather pattern will continue to affect central North Carolina through tomorrow. With one stalled frontal boundary nearby tonight and the arrival of a stronger cold frontal system tomorrow night, this means that we will continue to have periods of cloudiness, high humidity, along with some showers and thunderstorms. Many of the showers and thunderstorms will be in the afternoon and into the evening hours, but a late night or morning shower or thunderstorm in a few spots can occur. Daytime highs will be in the 80s with nighttime lows in the 70s.
In the wake of the second front, drier air will move into our region on Wednesday. There may still be a shower or thunderstorm around on Wednesday, but the best chance will be just to the east and south of the Triangle.
A noticeably less humid air mass will reach us Wednesday night and linger through at least Friday. The result will be sunny days with pleasant daytime temperatures and cooler nights. It will be the first hint of the change toward fall weather. It will be a temporary change as humidity returns to central North Carolina this weekend, and with it a chance of a thunderstorm by Sunday.
Have a great evening!
-Brittany Bell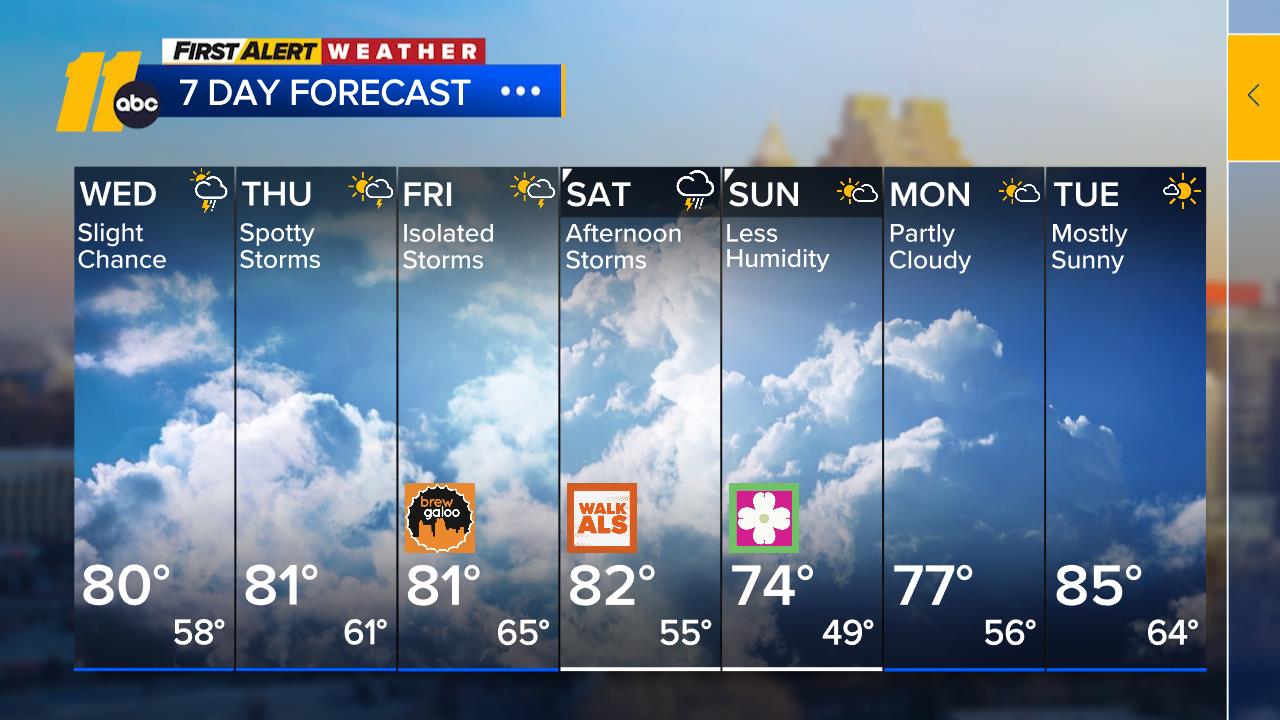 Check the radar anytime with the free AccuWeather app for iPhone and Android today!