After a mostly sunny and calm start to the day, the area will turn rather active this afternoon as a cold front gets pulled in and winds aloft strengthen. This will trigger showers and t-storms and bring the threat of severe weather to us again.
There are more than 86 million Americans under the threat of severe weather today, and the bullseye is right over our viewing area. Biggest threats=damaging winds & hail. #ncwx pic.twitter.com/W602YI81DR

— Don Schwenneker (@BigweatherABC11) June 20, 2019
Damaging wind gusts are possible late this afternoon into the evening. Hail is also possible with the strongest storms. The tornado risk will be very low, but an isolated tornado cannot be ruled out.
Thunderstorms will end over the coastal plain late tonight as the front pushes away to the east. Behind it, a more comfortable air mass will settle in.
Tomorrow will be a decent day with lower humidity and temperatures near average. Humidity will start to increase again Saturday, though, as the front starts retreating northward.
Summer heat and humidity will return for Sunday but at the same time an upper-level disturbance will move in from the northwest and increase the potential for afternoon thunderstorms.
A surge of heat is on the way early next week. Winds will turn to the west as a storm system passes by to the north, pulling in hot air out of Texas. This will send high temperatures into the low to middle 90s for a couple of days. Stray afternoon thunderstorms will lower temperatures down for a lucky few areas each day.
There is a chance the heat and humidity will ease for a time around the middle of next week, but don't expect that to last for long. We are, after all, heading into late June, when heat and humidity relief becomes unusual!
Have a great Thursday and stay weather aware today!
Bigweather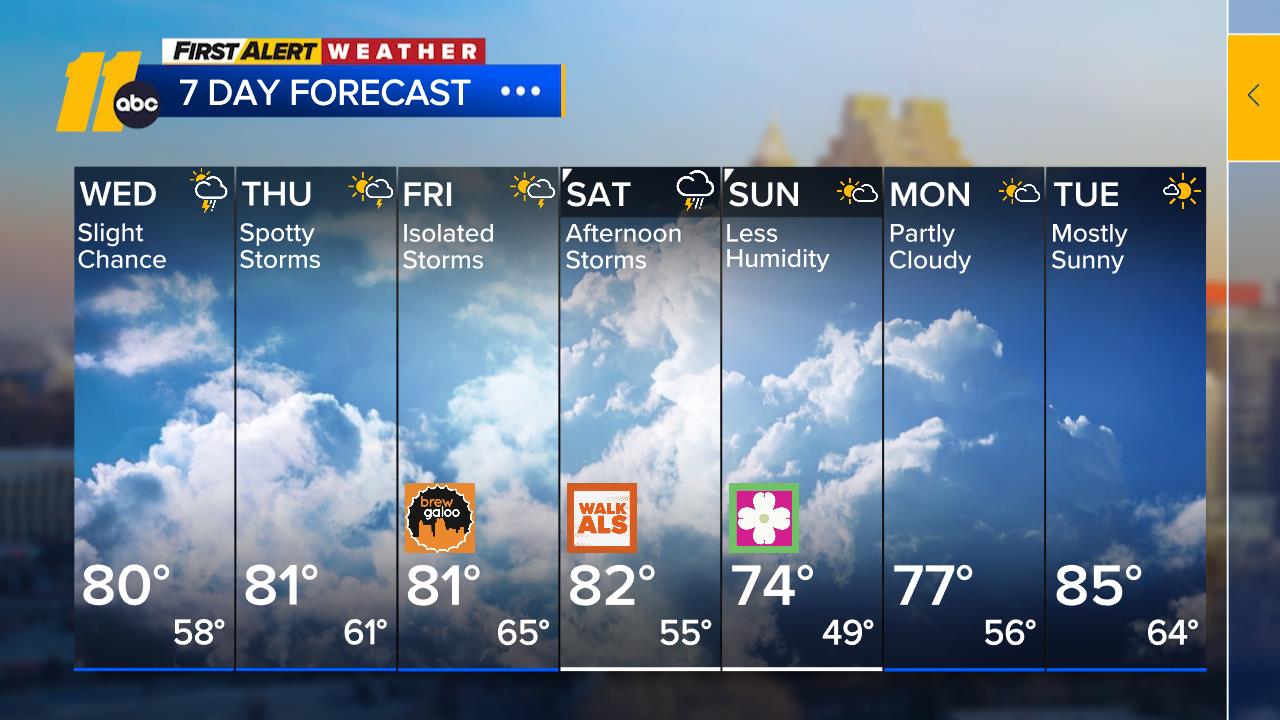 Check the radar anytime with the free AccuWeather app for iPhone and Android today!