A cold front pushing in today will usher in another shot of chilly air from Canada tomorrow, starting another stretch of below-average temperatures for late October. The average high is near 70 this time of year, but we'll only reach the low 60s tomorrow, more typical of Thanksgiving than the week leading up to Halloween.
Thursday is looking even cooler as the Canadian air mass settling in becomes better established. It will be sunny again, but it will feel more like January as we struggle to reach the middle 50s.
The cool air will remain entrenched Friday through the weekend as we see an influx of moisture. There will be two sources for the wet weather. One will be a storm system currently spinning around in the Four Corners today that will slowly drift eastward. This feature will pull Hurricane Willa over the East Pacific across Mexico and absorb Willa's remains once it reaches South Texas. This will result in a fairly potent storm developing over the northwestern Gulf of Mexico by Thursday. This feature will then track along the Gulf Coast through Friday and then make a left turn northward along or near the East Coast over the weekend.
The result for us will be a soaking, cold rain that gets underway later Friday and lasts into Saturday morning. The wet weather moving in may keep us from getting out of the 40s on Friday and it will be a struggle to get much above 50 on Saturday as well. That, combined with the rain and a gusty breeze, means a rather ugly spell of weather that will make for tough conditions for Friday night high school football.
You may be wondering if this cold rain will end up being the first good snow of the season up in the mountains. It doesn't look to be that cold this time. But, behind the storm, another shot of rather cold air will move in and a second weak storm system trailing the main storm could generate some light snow in the higher elevations over the weekend. That same feature could end up generating some shower activity for us on Sunday.
We remain cool for the first part of the workweek, even though we'll be dry with some sun Monday and Tuesday. Temperatures may moderate a bit by Halloween on Wednesday.
Have a great evening!
Brittany Bell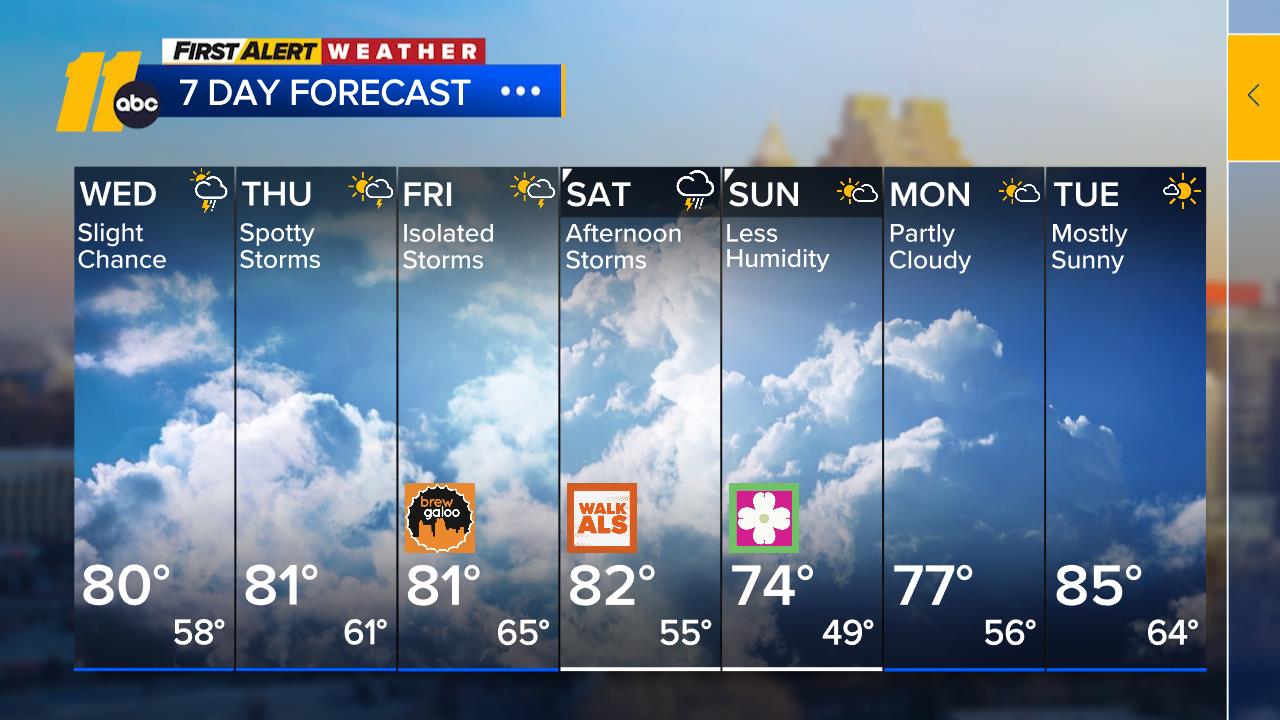 Check the radar anytime with the free AccuWeather app for iPhone and Android today!