Most temperatures will be in the low and mid-20s early today. The sky will be sunny and the wind fairly light.
High pressure will remain over Central North Carolina through tonight, so the sun will remain out most of the time this afternoon, with only some high thin clouds possible. Despite these conditions, temperatures will stay in the mid-40s.
As the core of this ridge of high pressure begins to shift to the east late tonight and tomorrow, the very cold air will begin to moderate. At the same time, high clouds will start to increase over the region as a complex storm system begins to develop over the central United States.
This storm will evolve into a surface storm over the Ohio Valley on Friday. A cold front extending southward from this storm system will move east as the storm passes to the north of Central North Carolina, Friday night and early Saturday.
Rain will spread across Central North Carolina from west to east later Friday and Friday evening. Rain will continue across the region through Friday night into early Saturday morning. Once the cold front moves through around daybreak, drier air will move in and the wet weather will come to an end.
Dry, stable air will move in over the region later Saturday morning and Saturday afternoon. This will lead to a breakup in the clouds. High pressure building in from the west will help bring a dry, very settled weather pattern across the region for Sunday, Monday and Tuesday of next week.
Have a great Hump Day!
Bigweather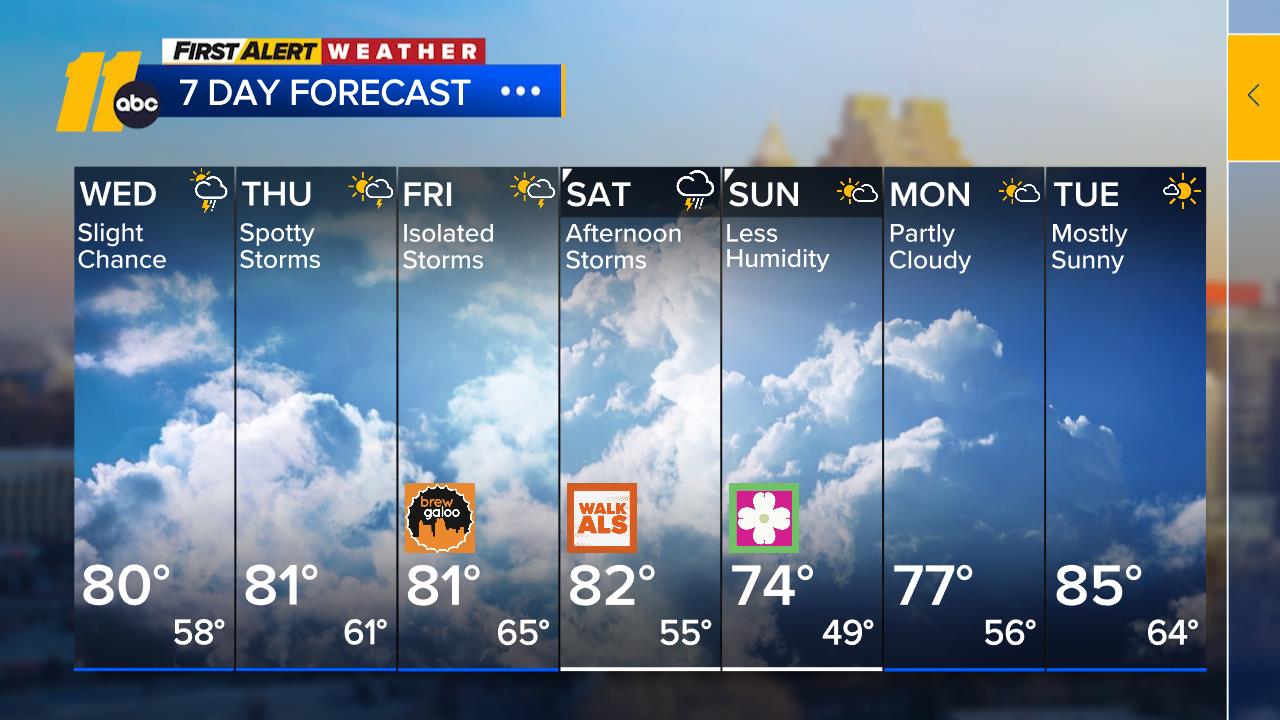 Check the radar anytime with the free AccuWeather app for iPhone and Android today!