Well, today ended up much more active than we anticipated yesterday... not that anyone would be complaining about NOT reaching projected high temperatures. Unfortunately these storms also produce flooding downpours in a few spots west of the Triangle with gusty winds as well.
Tomorrow seems similar to today in that afternoon convection cannot be completely ruled out for northern and western areas with any lingering upper-level energy, so it's certainly worth a mention, but environments like these usually work out dry for most so we'll refrain from being explicit with regard to showers/t-storms.
Regardless, where rain doesn't materialize heat index temperatures will be in the 100-105 range from about noon until 6 PM.
Anyone that is outdoors should stay hydrated, take frequent breaks in the shade, and seek medical attention if beginning to feel ill. It cannot be understated that this is a dangerous heat-wave, and anyone with elderly friends or relatives may want to check in on occasion to make sure all is well.
Changes are afoot though, beginning tomorrow night into Monday as the ridge shifts to the West and a vigorous trough digs into the Great Lakes and Ohio Valley with heights gradually falling across the Carolinas.
Probably not enough forcing for any showers or thunderstorms during the day, but convection is anticipated Monday night ahead of an approaching cold front with a series of upper-level impulses moving through. Much cooler for Tuesday with heavy rain possible as the
front presses through central North Carolina and the trough digs in.
Things should dry out Wednesday with less humidity as the front clears to the south. Dry for Thursday with temperatures a bit below average.
Stay safe and cool, don't forget your pets!
Steve Stewart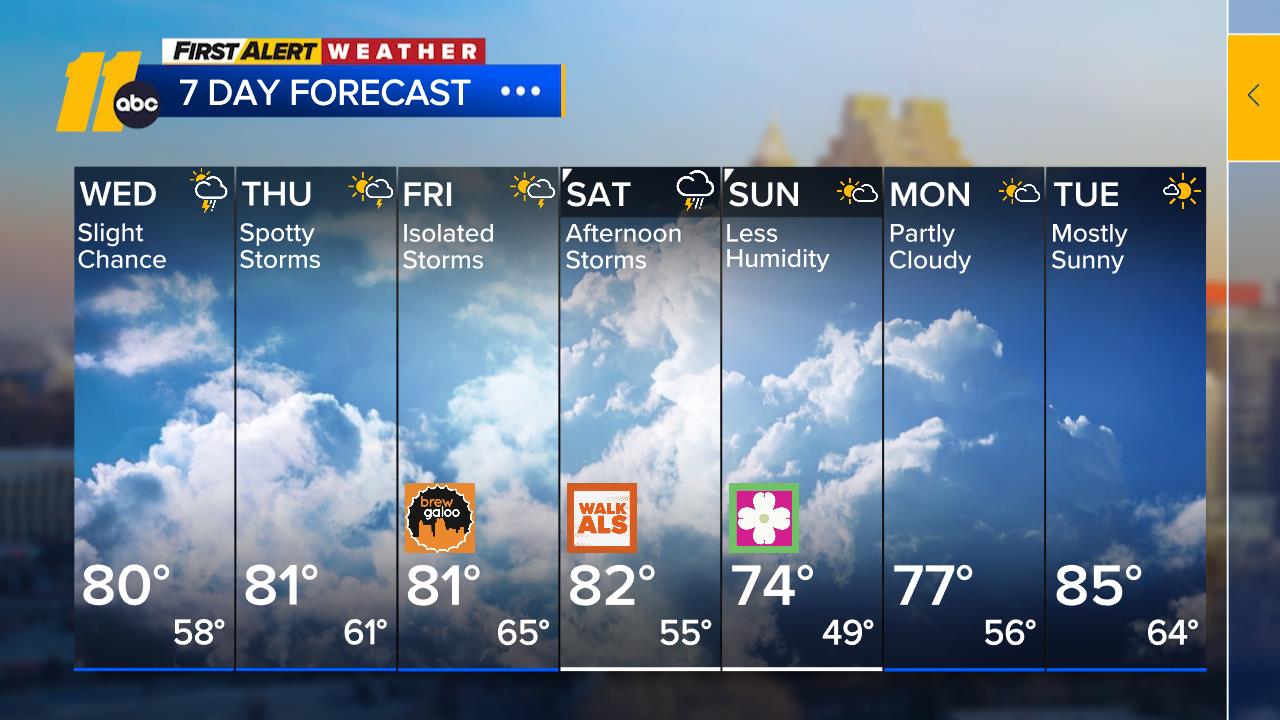 Check the radar anytime with the free AccuWeather app for iPhone and Android today!