We had a dry and warm day today with highs in the mid 80s to low 90s and humidity levels not too far off the charts. Tonight will be mostly clear with lows in the mid 60s to near 70. Thursday will be a mostly sunny and warm day again, and any showers should be really isolated. Highs tomorrow will inch up a bit from today's levels, with most areas in the upper 80s and low 90s by late afternoon.
An upper disturbance and weak cool front approaching from the northwest Friday will increase moisture enough to trigger a few afternoon and evening thunderstorms, but the coverage should remain at 20-30 per cent, Highs Friday will be in the low 90s once again, with the heat index approaching 100.
An approaching cold front will trigger more widespread showers and storms over the weekend, but there will still be many dry hours and some sunshine both days. Highs will be in the upper 80s to low 90s through the weekend.
Have a great evening,
Chris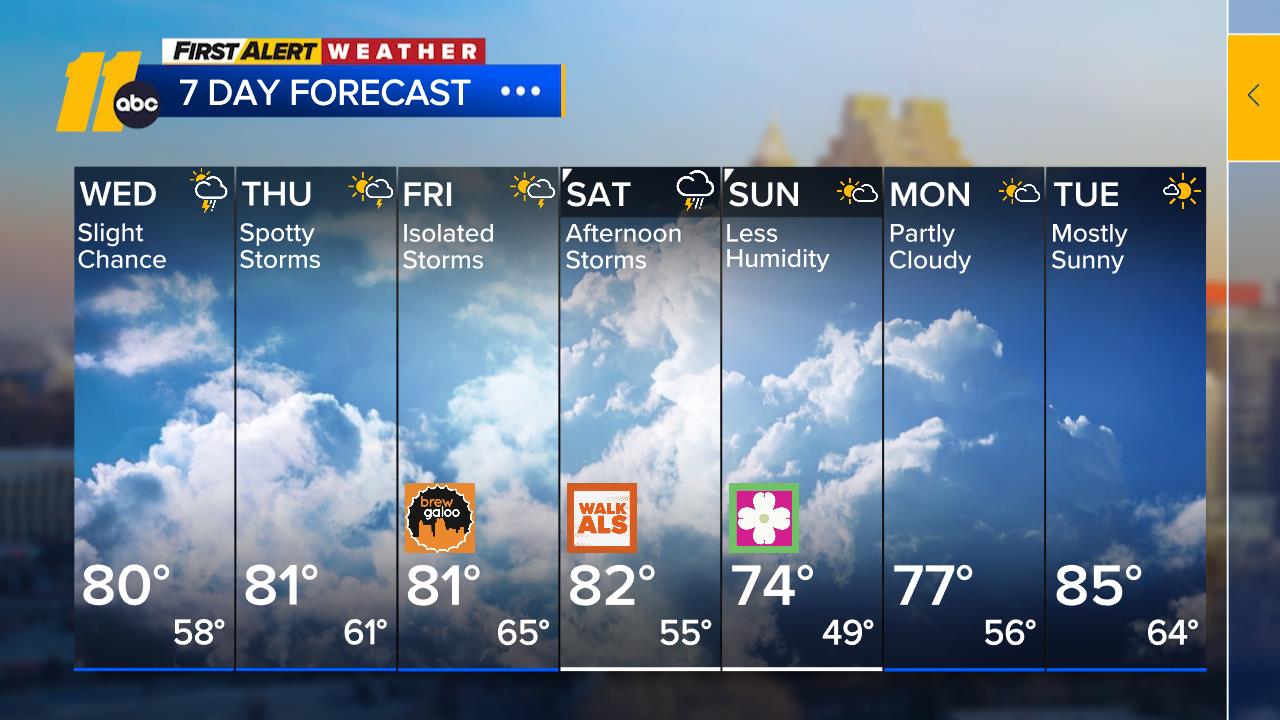 Check the radar anytime with the free AccuWeather app for iPhone and Android today!