We stay dry with slightly above-normal heat and typical sticky summertime humidity for the foreseeable future.
High pressure will dominate into the first part of the weekend with little chance for rain across the Triangle. An upper-level disturbance moving into the Tennessee Valley will lead to some spotty showers and thunderstorms over the mountains over the next couple of days.
However, this activity stays mainly west of the Triangle.
Today and tomorrow will turn more humid as high pressure shifts east and the prevailing flow turns more southeasterly off of the Atlantic. Winds will be fairly light, so there won't be much of a breeze to provide heat relief.
Sunday will be a bit more breezy, but that is also when the heat will peak.
A couple of disturbances will slightly increase the chance for a shower or thunderstorm late Saturday and Sunday, but moisture aloft will be limited, so most, if not all of the area will see these pass without precipitation.
Humidity and, to a lesser degree, temperatures will drop for a couple of days early next week, but even higher heat and humidity may return to the middle of next week once again.
Have a great Thursday and stay cool!
Bigweather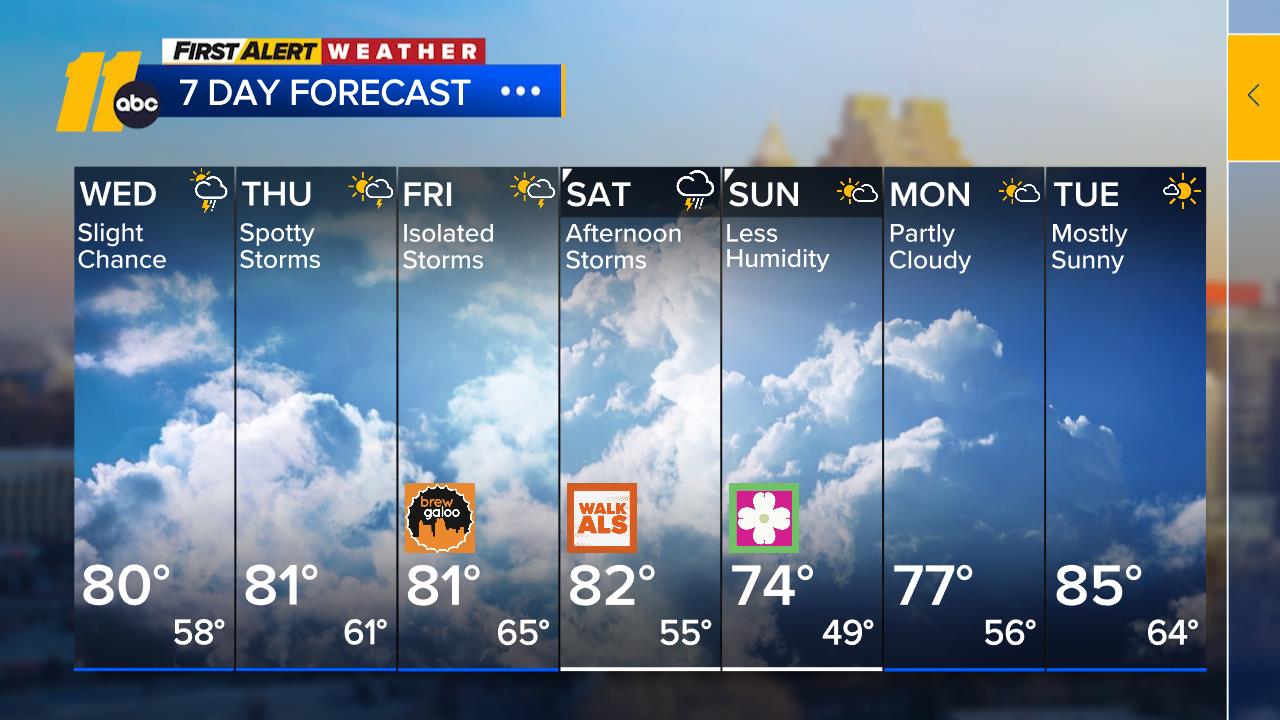 Check the radar anytime with the free AccuWeather app for iPhone and Android today!