A tropical low will be moving close to the Outer Banks through tonight
before being pushed northeast and away from North Carolina with
increasing speed tomorrow. Time is running out for this to become
anything more than what it is now or, at worse, a depression. But it
will have an impact along coastal area into tomorrow morning with a
few showers and thunderstorms. The risk of dangerous rip currents and
higher-than-normal surf will also continue tonight into the day
Wednesday. Back in the Triangle, there can be a shower or thunderstorm
in spots this evening; otherwise, just expect a partly cloudy sky.
Tomorrow will feel like summer as it becomes warmer and remains humid
ahead of a cold front advancing from the north. That front will be
close enough by late in the day to touch off a shower or thunderstorm.
Then as the front moves through tomorrow night it can shower a couple
of times and still thunderstorm in spots.
Once in the area the front will stall and be a nuisance for Thursday
and Friday. It will not be as warm but it will be humid and it can
shower a couple of times with even a thundershower in a few spots.
Highs will generally be in the middle 70s Thursday and nearer 80
Friday.
The weekend is looking better but not perfect. It will not be as wet
but it still could shower or thunderstorm in spots. The sun will be
out but there will be at least some clouds each day as well.
Have a great Tuesday!
-Brittany Bell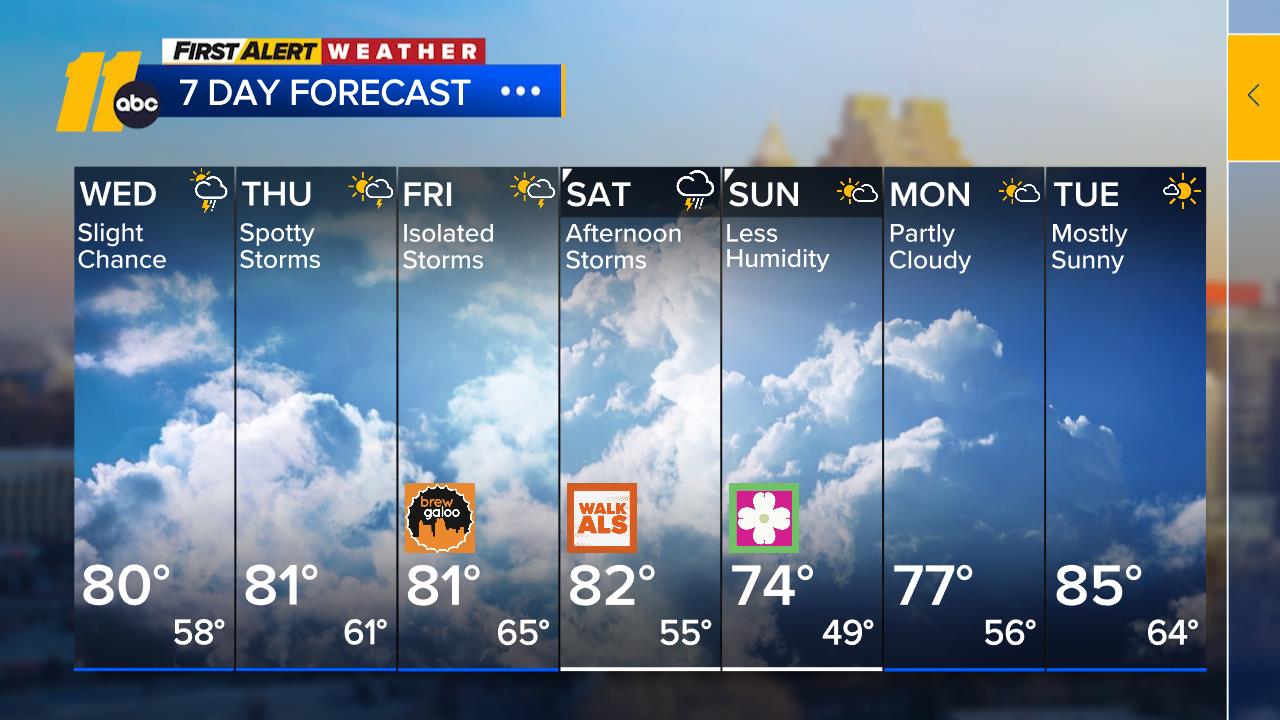 Check the radar anytime with the free AccuWeather app for iPhone and Android today!