With the passage of a front late Tuesday, a very welcome dry streak begins. We expect no rain in the area tonight through at least late Saturday or more likely Sunday. As a bonus, the very humid conditions that have been around thanks to Florence will ease some.
While not exceptionally dry, dew points will drop from the lower 70s to at least the middle 60s. That will be noticeable. Lows tonight will be in the mid and upper 60s, with highs in the mid and upper 80s.
After a partly cloudy night Tuesday night, Wednesday through Friday feature sunshine with warm temperatures but only moderate humidity levels. The warmest of the days is Wednesday as a more east flow Thursday and Friday holds down high temperatures a couple of degrees.
But the most important thing-no rain!
When is the next chance for rain? A front will try to come down from the north later Saturday and Saturday night. This can be enough to cause scattered showers and thunderstorms by Saturday evening or Sunday. That front does not make it too far south and there could still be a few showers on Sunday.
Chris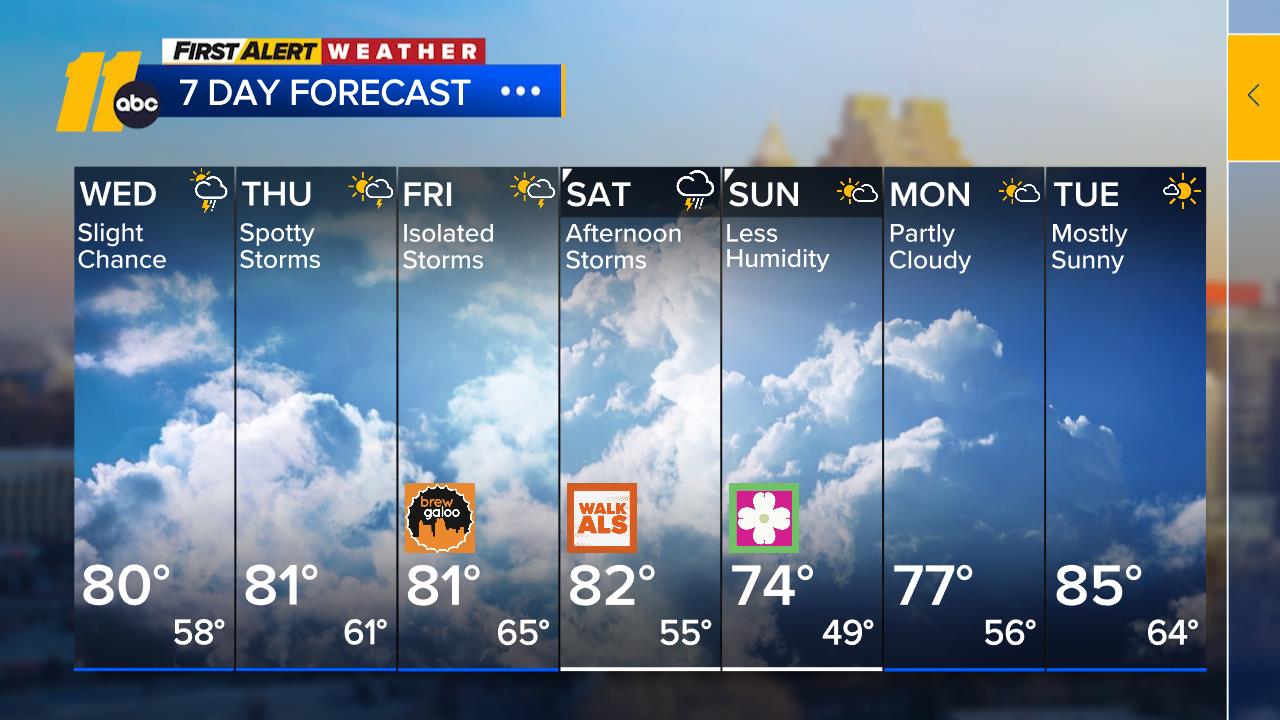 Check the radar anytime with the free AccuWeather app for iPhone and Android today!