We are expecting dry weather to persist for the next couple of days as a ridge of high pressure continues to drift southward over the Appalachians.
Since an ocean storm is expected to lash out at the Northeast coast with some strong wind gusts, rounds of rain and coastal flooding during the next 36 hours, there will be a general tendency for the air to vertically sink over the mid-Atlantic region, and the Carolinas in particular. Temperatures will be within a few degrees of 70 this afternoon, and the wind should be fairly light. Tonight, most lows are expected to be in the 40s, and the sky should remain relatively clear.
Besides that potent storm located in the Atlantic, an area of active weather currently poised to slide across south-central Canada will be causing some more snow and ice in the Dakotas. Farther to the south, a cold front is expected to generate a few showers and heavier t-storms in the southern Plains today, tonight and tomorrow. Some of the heaviest rain should occur in Texas, where it will actually be very beneficial.
Early next week, the overall pattern will become a little bit more complex. Our ridge of high pressure located in the Eastern Region will become dirtier on Monday and Tuesday, with some mid and high-level moisture originating from the middle of the country will begin to drift eastward.
While it is hard at this point to pin down any time period that will be more active than another, the overall chances for getting a shower or t-storm will probably start to slowly increase. This is due in large part to a southwesterly wind, which will tend to push in some warmer and more humid air.
For the time being, we will have a few days to work on the exact details of the forecast between next Monday and Thursday.
Have a great weekend!
Bigweather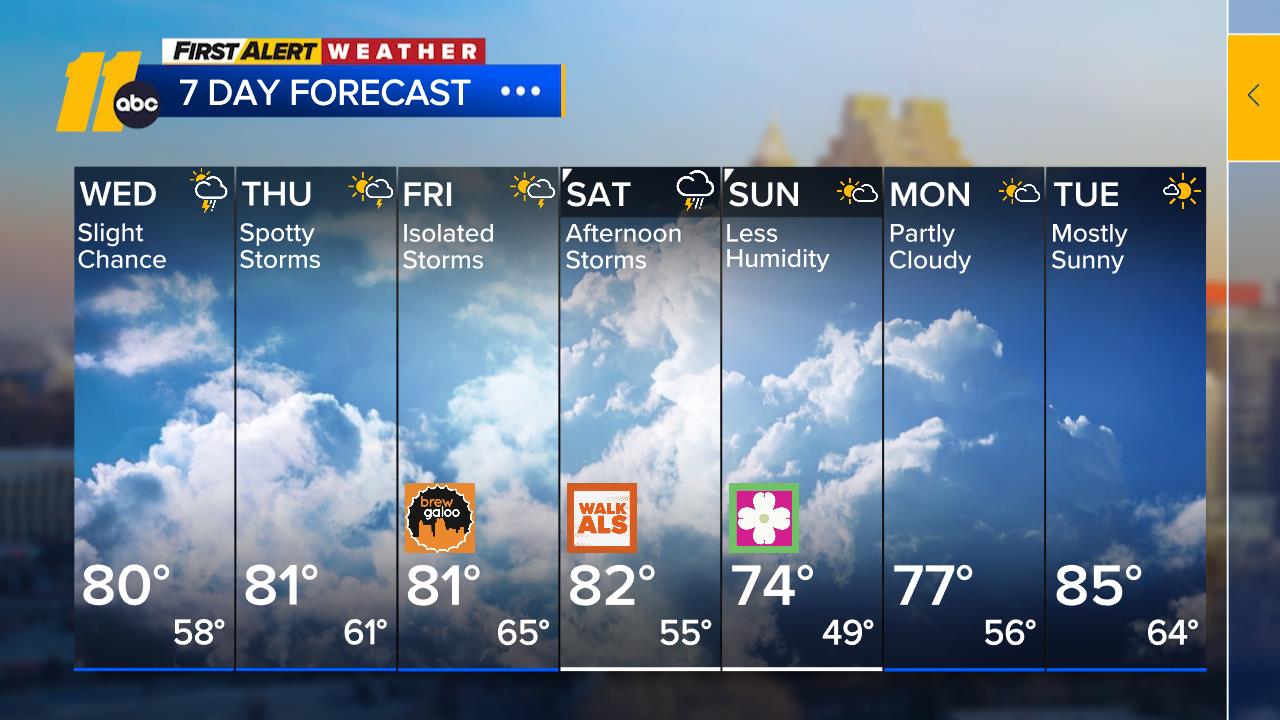 Check the radar anytime with the free AccuWeather app for iPhone and Android today!