Drier and chillier air will be filtering into the region today. Any residual clouds this morning will break for a fair amount of sunshine in the Triangle. Meanwhile, with surface winds behind a cold front primarily out of the northeast, a shallow pool of moisture will be getting forced westward towards some of the higher elevations. So, there will be some clouds early today in the Piedmont and across the mountains of western North Carolina.
A large area of high pressure located in the Great Lakes region will move eastward, building into the Carolinas over the next 24-36 hours.
Therefore, some dry and stable air flowing around this zone of high pressure will bring clearing to the Piedmont and the mountains later today and tonight. Tomorrow, the low-level wind flow will turn more out of the south as the day wears on. This will cause an increase in low-level moisture, causing clouds to gradually increase and thicken.
Tomorrow night, moisture will become sufficiently deep enough to support some rain.
A large pool of arctic air building over south-central Canada this weekend will be moving to the south. This will cause the development of a northeast- to southwest-oriented cold front, which will slowly push southward tomorrow night and Monday.
A strong upper-level storm system will be sliding across Northern California today, and the energy from this system will continue to move eastward. That, in turn, will cause an area of low pressure to develop in the central Plains by early Monday morning.
This storm should intensify as it moves into the Great Lakes region later on Monday. The cold front that will extend from this body of low pressure will be moving eastward, reaching the Appalachians Monday night or early Tuesday. Therefore, we expect this front to remain west of Central North Carolina on Monday, Monday night and even a large part of Tuesday. This will result in unusually warm weather for December both days. The amount of rainfall that occurs during Monday and Tuesday is still uncertain because of the slow movement of the front. If this front stalls just to the west of the Triangle, or over the Appalachians, then Monday may not bring much rainfall. That being said, a slow-moving front would also raise the potential for heavy rain on Tuesday.
Current thinking is that the cold front will move through Central North Carolina Tuesday afternoon or Tuesday night. If the front remains progressive, drier weather will move into the region during Wednesday and Thursday. This will lead to at least a partly sunny sky on Wednesday, but with a northwest flow of much cooler weather.
Have a great weekend!
Steve Stewart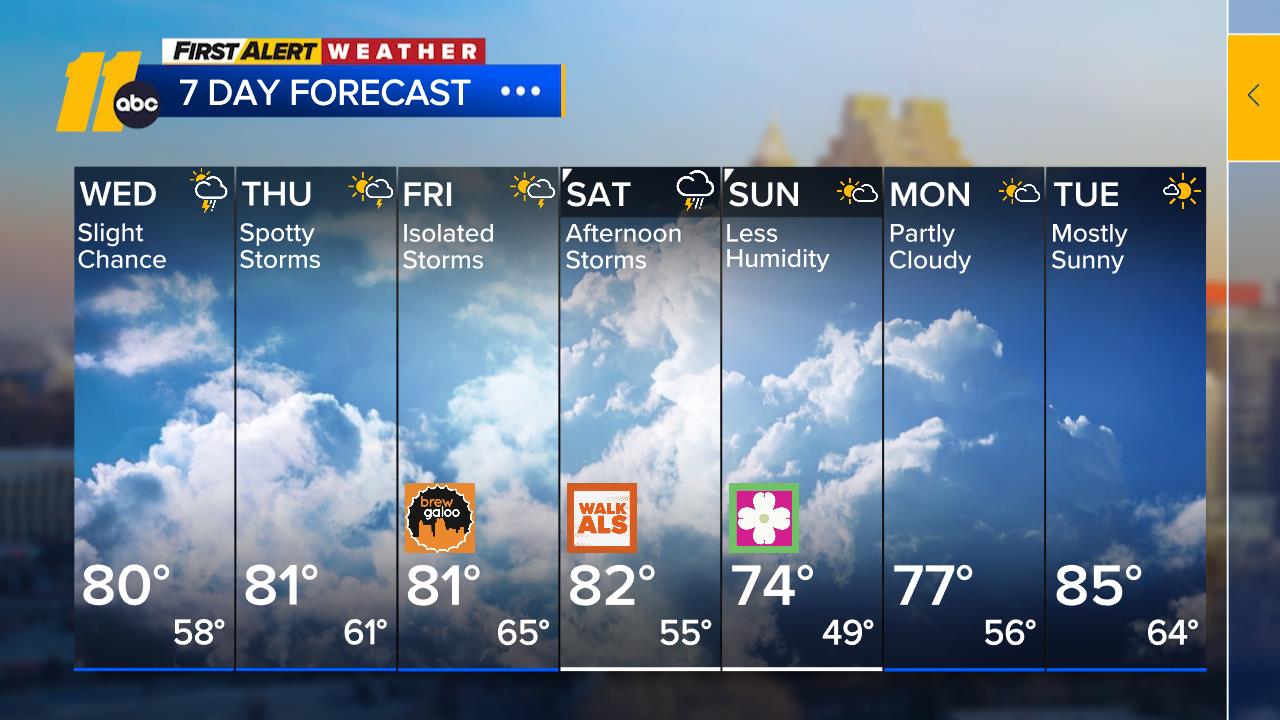 Check the radar anytime with the free AccuWeather app for iPhone and Android today!