It will be another hot and humid afternoon across central North Carolina today with the typical smattering of thunderstorms across the region.
A frontal boundary will slowly approach tonight and Friday, so it will turn more active with respect to shower and thunderstorm development. With lots of moisture to work with, any thunderstorms today, or Friday, could produce some gusty winds and locally heavy downpours.
The front will stall to the south and southeast this weekend, so we see more clouds around and it will not be as hot. A few showers, and a thunderstorm can still linger, especially to the east and southeast of the Triangle.
Beyond the weekend, it should gradually turn warmer again with typical afternoon thunderstorm chances returning.
The other feature we will have to watch is low pressure currently near the Bahamas. This low will curve northward over the weekend into early next week, likely passing just offshore of eastern North Carolina. Some tropical development of this low will be possible through the weekend, but most of the showers and thunderstorms associated with this low should remain to our east. However, it could put a damper on those with beach plans in eastern North Carolina over the weekend into early next week and stir up rip currents along the Carolina coast.
Have a great Thursday!
Bigweather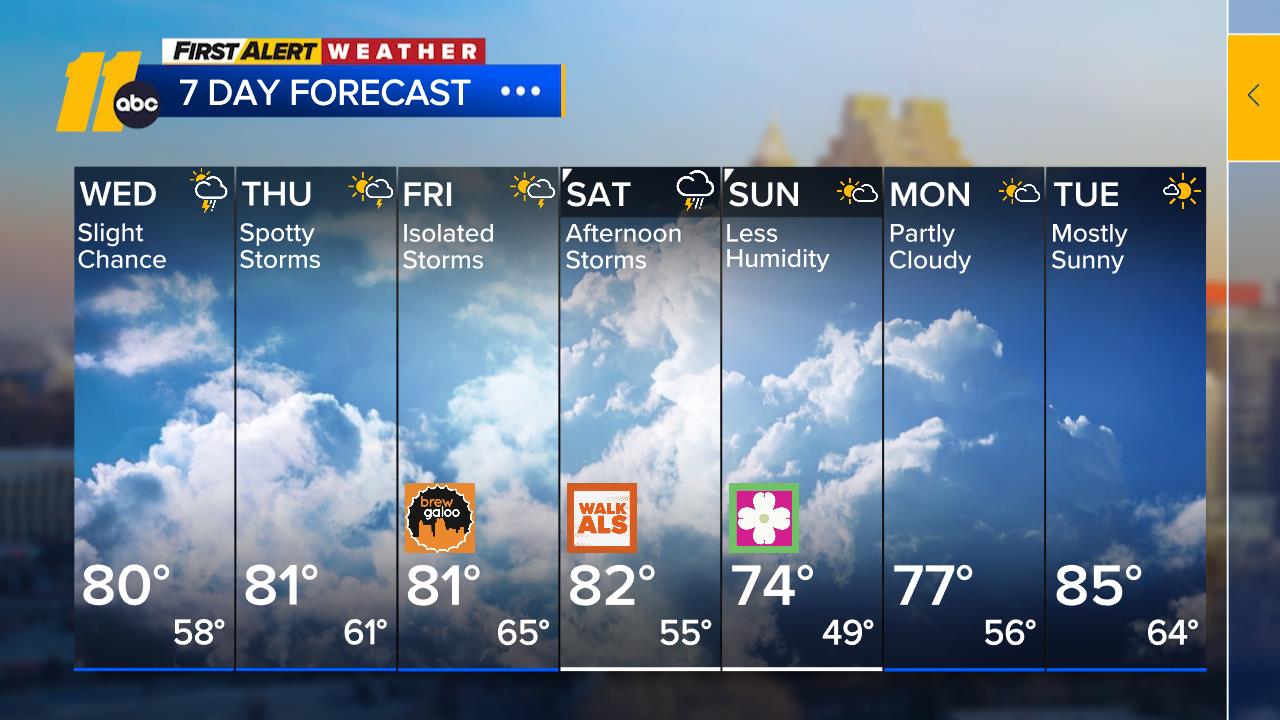 Check the radar anytime with the free AccuWeather app for iPhone and Android today!