There will be a noticeable breeze tonight as high pressure builds in from the west. Much colder air will overspread the Triangle with many locations dipping well down into the 20s.
Surface high pressure early tomorrow over the Midwest will move into the mid-Mississippi Valley later tomorrow then eventually into the mid-Atlantic later Tuesday into Wednesday. This will promote generally sunny days and clear nights through at least Wednesday. Temperatures Monday and Tuesday will be a good 10 degrees below average during the day despite the sunshine.
High pressure will remain in control through Thursday and by Thursday temperatures return to near the average.
The next system to impact the region will develop across the central part of the nation on Thursday. It will then move into the Mississippi Valley by Friday and into the Great Lakes for the weekend. An associated cold front will swing into the region later Friday night into Saturday bringing the next opportunity for rain.
Have a great evening!
-Brittany Bell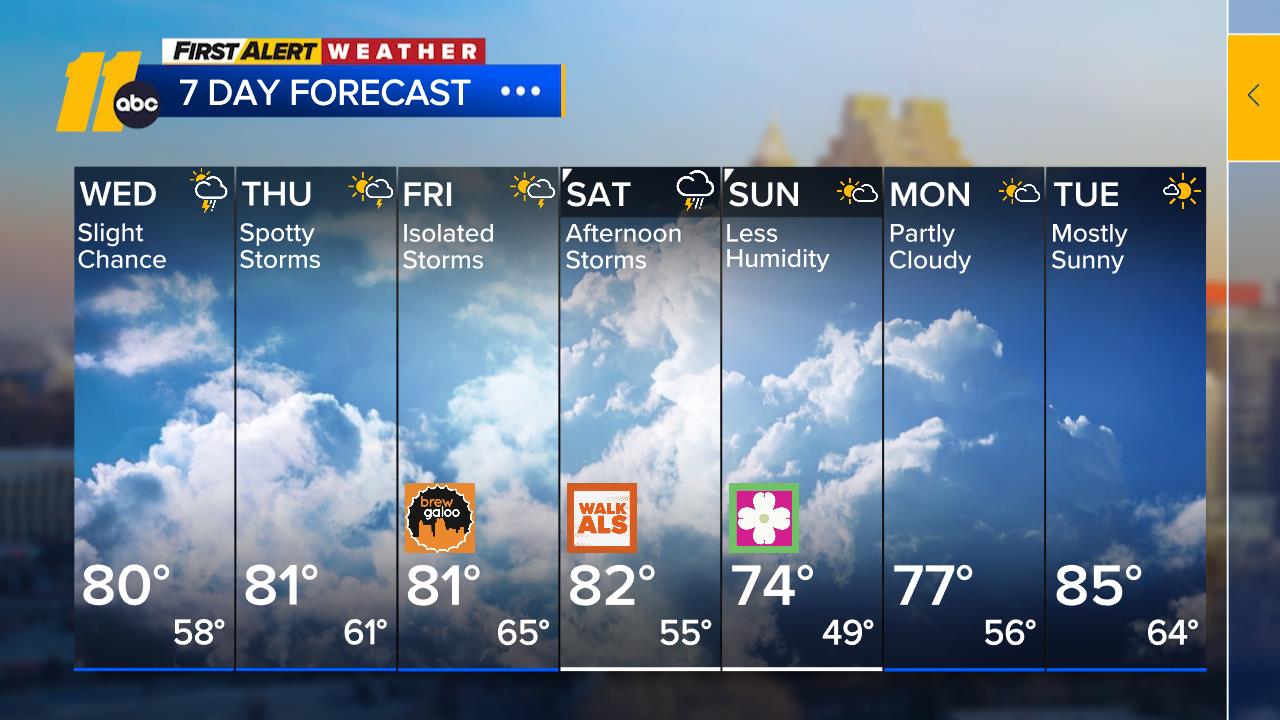 Check the radar anytime with the free AccuWeather app for iPhone and Android today!