The day is getting off to a very chilly start, and most temperatures will be in the 30s for a while before recovering into the middle and upper 50s this afternoon.
Our next cold front, located in the Ohio Valley early today, will reach central North Carolina this evening. The interaction of this front with a shallow pool of moisture being drawn into the area on a southwest wind may bring a brief shower or sprinkle to central North Carolina late this afternoon or early tonight.
The front should move east and south out of the central North Carolina area late tonight and early tomorrow morning.
In the wake of the front, drier and colder air will filter into the area tomorrow.
A large area of high pressure will build in from the Great Lakes this weekend. Surface winds will be mainly out of the north and northeast tomorrow and tomorrow night. This should bring plenty of dry, stable air to support a sunny sky tomorrow. As this high pressure system moves eastward, the low-level wind flow will turn more out of the south on Sunday. This will cause an increase in low-level moisture and will likely cause clouds to develop across the region with rain reaching parts of the area on Sunday night.
With some very cold air locked in the Northeast on Sunday, a cold front will emerge in the southern Appalachians. This front will slowly move southward early next week.
A strong storm will intensify and move into the Great Lakes region during Monday. The cold front extending from this storm will sweep eastward with one or two waves of low pressure moving along the boundary. This will help to bring additional wet weather to central North Carolina during Monday, Monday night and Tuesday of next week.
The cold front will finally move through the region Tuesday afternoon or Tuesday night. Drier weather will move into the region during Wednesday and Thursday.
Have a great weekend!
Bigweather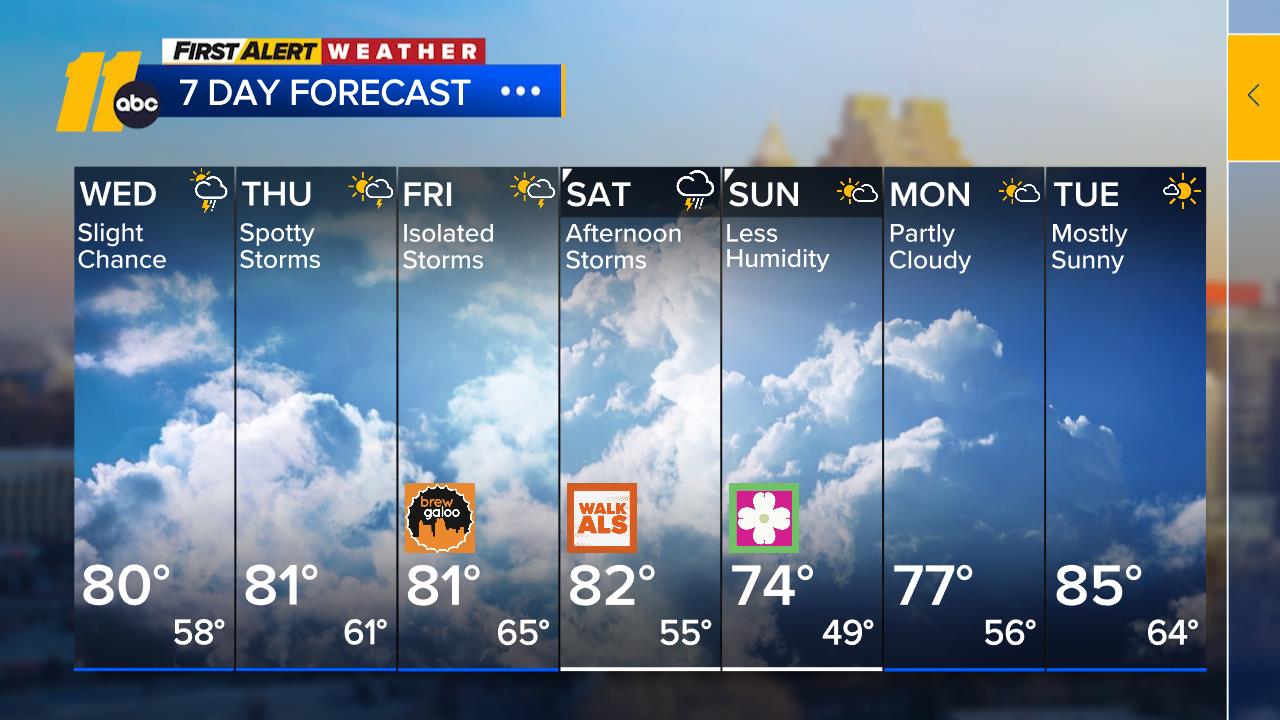 Check the radar anytime with the free AccuWeather app for iPhone and Android today!