We are tracking a cold front that is moving through Virginia this afternoon and will be near the North Carolina/Virginia state border by this evening. With the front slowly drifting south we will have to cover for a shower or two around tonight. The better opportunity will come from the
Triangle and north. Tomorrow could see a wide range of temps across the region, with 60s across the northern counties to 80s for parts of the far southern counties. With a surface high well to the north this will setup a classic backdoor front/ wedge pattern. North of the front it will be
cloudy and cool with drizzle. More of the same on Monday with front still to south and surface high pressure to the north. This will keep the overcast and cool conditions with some showers around. The wedge will gradually weaken by Tuesday allowing temperatures to come up a few more degrees as boundary retreats northward as a warm front.
We do have to watch a broad area of low pressure about 200 miles south of Bermuda. This system has the potential to acquire some tropical characteristics next week as it tracks over warm water towards the Southeast coast Tuesday into Tuesday night. This could produce some showers and a thunderstorm in the afternoon into the evening for the eastern parts of the viewing area.
It turns warmer by mid-week as we track a cold front that will be pushing through the Tennessee Valley. Out ahead of it we could see a few thunderstorms develop especially in the afternoon. More showers and thunderstorms around on Thursday as the front approaches the Triangle. If the front
stalls across the region this could lead to a few more showers around on Friday.
Have a great evening!
Steve Stewart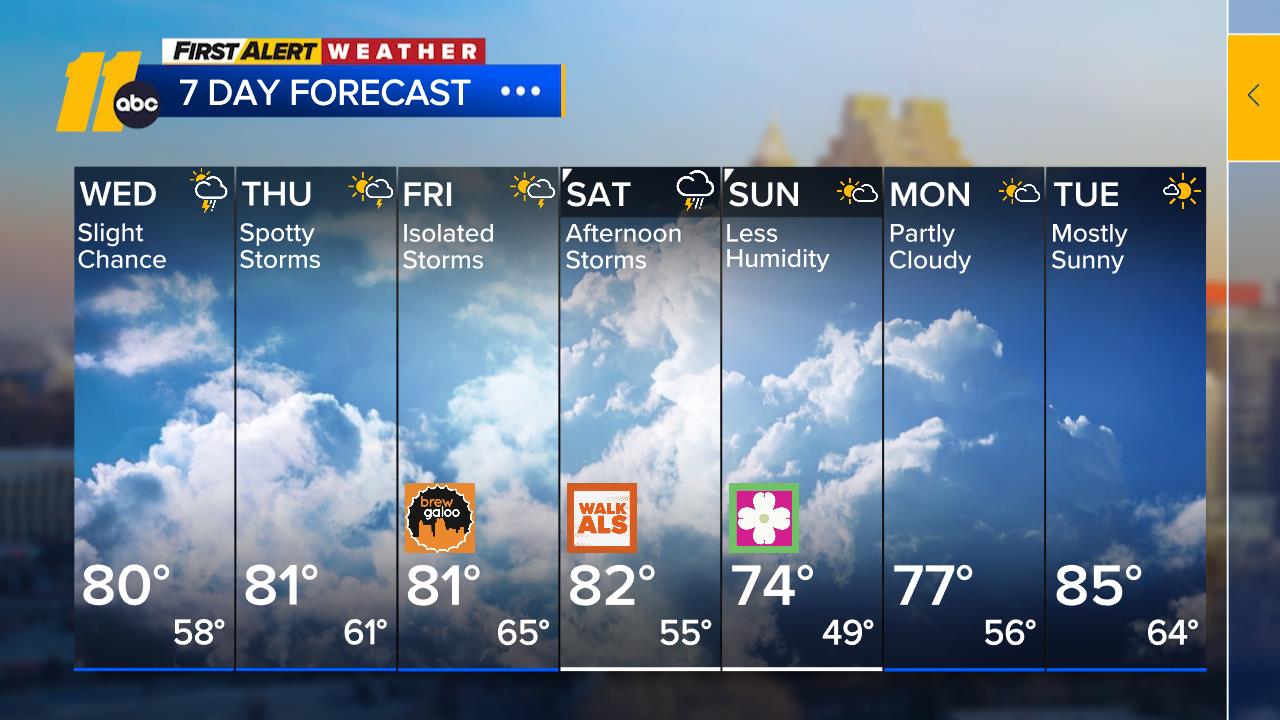 Check the radar anytime with the free AccuWeather app for iPhone and Android today!